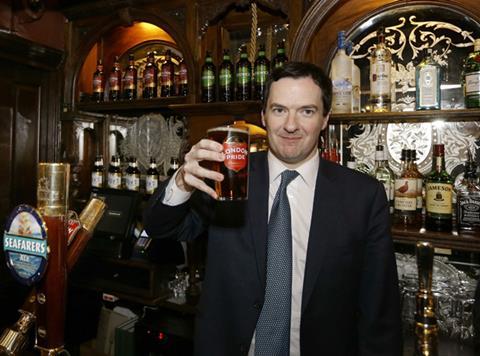 Consumer budgets have been boosted ahead of the crucial Christmas period, with Chancellor George Osborne today announcing planned cuts to family tax credits would not be going ahead after all.
In his Autumn Statement, Osborne said the health of the UK's public finances had improved so much the cuts were no longer necessary.
"I've had representations that these changes to tax credits should be phased in," he told MPs on Wednesday (25 November). "I've listened to the concerns; I hear and understand them. "And because I've been able to announce today an improvement in the public finances, the simplest thing to do is not to phase these changes in, but to avoid them altogether."
Other key announcements included an acknowledgment for the opponents of the 'tampon tax', covered recently in The Grocer , with the announcement that the £15m a year raised from the luxury tax on sanitary products will be given to women's health and support charities. The named charities to receive the first £5m in donations will be the Eve Appeal, SafeLives, Women's Aid, and the Haven.
Meanwhile, Defra was one of the departments facing significant budget cuts, with the announcement its budget will fall by 15%. This figure is lower than had been rumoured, and is smaller than the percentage cuts some departments are facing, with the Department for Transport looking at a 37% reduction in budget, and Culture, Media & Sport receieving notice of a 22% fall. The government announced they would be contributing to environmental causes by investing £2bn in protecting homes from flooding and protecting the funding for national parks and forests.
Further details of the 'apprenticeship levy' were also delivered, with a 0.5% payroll tax to be imposed on companies with a payroll over £3m. The government hopes to raise £3bn with this measure by 2019-20, and believes that those who are committed to apprenticeship training will be able to get out of the levy more than they pay in.