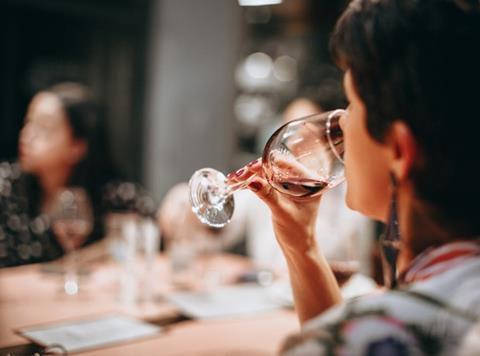 Yesterday's Budget is being billed as a big 'giveaway' by many in the national press. For the wine trade, it's anything but.
The Chancellor's address was rife with twee soundbites about saving "the great British pub" and raising "wee drams" to the Scotch industry. Yet he simultaneously delivered a cruel slap in the face to the nation's wine trade, raising duty in line with RPI.
Duty freezes for beer, (most) cider and spirits are definitely welcome. But to ramp up the pressure on wine, with not a word of explanation as to why, is not only cynical (Tim Martin would be proud). As the world's biggest wine-trading nation, it's hugely unfair and deeply damaging.
Britain's vote for Brexit, and the seemingly chronic inability of the government Hammond represents to deliver any kind of certainty for food and drink businesses, has already caused havoc enough for the wine trade.
Costs have increased thanks to the devaluing of the pound. The wine businesses that have released their financials in the past month have almost universally taken hits to their profitability thanks to the pound's newfound meekness.
Now the WSTA predicts this hike will cost the wine industry a further £90m over the next year, with the trade body's CEO, Miles Beale, decrying the move as "grossly unfair, unjustified and counter-productive".
It will almost certainly lead to higher prices, at a time when take-home wine volumes are already declining [Kantar Worldpanel 52 w/e 17 June 2018]. It will also hurt brands in particular. Wine shoppers are notoriously price-sensitive, and as a rule care far less about brands than beer and spirits drinkers.
Admittedly, consumers have proven themselves happy to trade up to posher drinks. Premium players like Concha y Toro and Barefoot are currently reaping the rewards. But many mainstream brands have already lost space thanks to Brexit-related cost price increases, which have simply made it unprofitable to sell them at the price points retailers are looking to hit.
And wine has also been the biggest loser in the gin renaissance, which has tapped consumer trends for moderation, refreshment and flavour. So retailers will not be keen to raise shelf prices.
All of which means suppliers may have to end up absorbing the costs themselves. According to one industry source: "There are wine companies that have had meetings with MPs and the clear conclusion is MPs don't understand the economics of the industry. They have no understanding of how low the margins are – especially at grocery level."
Increased wine duty also means wine suppliers could end up looking to diversify further into other categories. Accolade, the UK's biggest wine business, has already released a slew of spirits NPD this year, testing the water with the likes of Echo Falls Vodka and Stone's Gin. But whether offshoots like this can go on to generate long-term growth remains to be seen. Products like these are by no means an easy fix.
To give the sector a break is the least this regime – which, let's be honest, will ultimately be judged on Brexit and Brexit alone – could have done. If the current cabal of ministers is even still in place by the time the next Budget comes around, let's hope 'Fiscal' Phil rediscovers his appreciation for plonk.