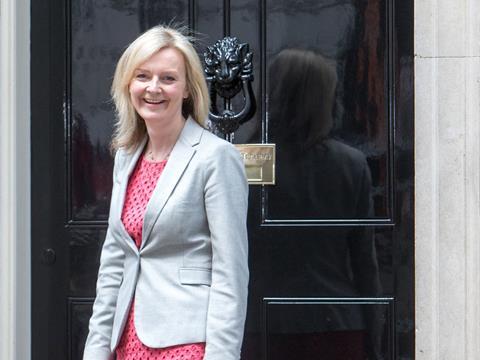 The general election result stunned industry leaders, who were busy planning for various political permutations. But as the dust settles, what does the Tory majority mean for the big food and drink issues?

The EU referendum

Already, attention is turning to what could be an even more seismic vote in fewer than two years' time. David Cameron's pledge of an "in-out" referendum on Europe by the end of 2017 (looking likely to happen a year earlier than that) was described by one food industry leader as "the issue that has people lying awake at night".

Organisations including the BRC and FDF are already planning campaigns for a vote against 'Brexit' (a British exit), likely to lead to collision with many Tory backbenchers and UKIP. "For businesses looking to invest, the possibility of a Brexit is a huge concern," says the CEO of a leading supplier. "It would cause massive issues for exports, with 178 trade agreements falling at a stroke."

Tesco chairman John Allan also warned that international companies will move their HQs to other EU capitals if Britain votes to leave. And there are fears Cameron's bid to renegotiate the terms of EU membership in advance will have unintended consequences through restrictions on immigrant workers. "There are major issues around flexible labour - essential for our economy," said one retail source.

"We need to make clear to the enormous benefits of continued EU membership and point out that even in areas where it is criticised, such as bureaucracy and red tape, there have been enormous improvements."

Public health and the war on sugar

Regulation or Responsibility Deal Redux? That's the big debate in public health.

Many industry figures had feared a more draconian time under a Labour-led coalition.

The Conservative victory appears to boost the chances of a continued "nudge" approach, with Cameron desperately avoiding anything smacking of nanny state since the pasty tax.

"You could almost sense some of the people in the DH gleefully rolling up their sleeves waiting for the Labour minister to walk through the door," says one source, with powerful figures in the DH, including the chief medical officer Dame Sally Davies and Professor Susan Jebb, chair of the Food Network, backing a sugar tax. With the SACN committee expected to publish its report on carbohydrates next month - set to call for daily sugar intake recommendations to be slashed in half - and Public Health England exploring the case for fiscal measures on products such as fizzy drinks, despite huge political opposition to a tax, the war on sugar rages on.

Meanwhile, faith in the Responsibility Deal is perhaps at its lowest ever, with last week's findings of the DH-commissioned official evaluation by the London School of Hygiene and Tropical Medicine slamming the limited impact of food pledges, including commitments on calorie reduction, salt and front-of-pack labelling, following a similar recent report on the alcohol side.

It's not just hostility from the health lobby that could ultimately spell curtains for the Deal, or even the dire lack of political support since it lost chief sponsor Andrew Lansley. The final nail could come from the industry itself, in despair over the government's botched handling and the lack of a level playing field with out-of-home.

"The Responsibility Deal is dead. It's a doomed brand," says the source. The BRC has said it will not sign up to any more commitments on public health unless they are backed up by a new framework of targets and evaluation. The Tory manifesto promises only to 'take action to reduce childhood obesity', though some still envisage a Responsibility Deal Part 2.

Farming, food policy and the badger cull

The Conservatives' support for the badger cull led one insider to describe the atmosphere at a post-election NFU industry meeting this week as "cock-a-hoop". NFU president Meurig Raymond says he is "delighted" with environment secretary Liz Truss still being at the helm and was looking forward to helping shape the Tories' 25-year plan to 'buy and sell more British food'.

But while the NFU points to common ground such as a science-led approach on GM crops and pesticides, others at the meeting were less impressed with the Tory plans or its track record, including slashing Defra's funding by almost a fifth. "Under the coalition there was never really a sense there was a joined-up policy on food," says one source. "This new pledge on British food looks very old-fashioned. It's very 'dig for victory' whereas there is a need for a downstream industrial strategy."

The high street and rates reform

Will the "pro-business" Tories tackle the big high street issues, where the coalition "tinkered around the edges"? That is one of the key questions posed by their victory, with business rates reform top of the agenda.

One senior business leader said there was "cautious optimism", boosted by the latest BRC-Nielsen figures this week showing the strongest underlying growth on the high street for nearly a year.

"With people like Sajid Javid (business secretary), Priti Patel (employment minister) and Anna Soubry (small business minister), we have to be hopeful this is a very pro-business government," said the source.

But there is widespread agreement the Conservatives must do better than previous efforts such as its Portas pilots programme and the Future High Streets Network, whose flagship policy was a prize to find Britain's best high street when up and down the nation shops were being boarded up.

With retailers contributing almost a third of the total business rates pot of about £25bn, the challenge will be for the government to find a "fiscally neutral" solution, a task some believe is impossible.