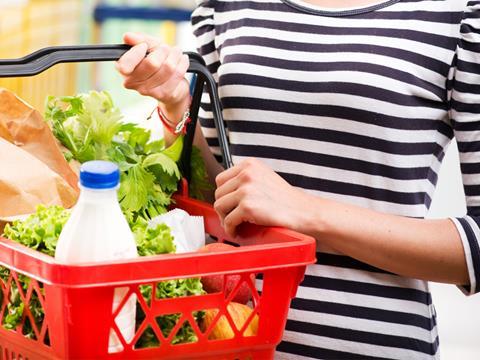 Consumers decided to stay at home this May as footfall fell by 1% compared with the same period last year, according to the BRC's Springboard Footfall and Vacancies Monitor.

This is the first decline since February and is below the three-month average of 0.7%. A combination of bad weather, economic uncertainty, the lead-up to the general election and a restraint on consumer spending were cited as reasons for the decline.

High street footfall also declined in May with a fall of 2%, its steepest decline since June. This is below the three-month average of 0.8%. Shopping centres also suffered as the number of customers fell by 1.3% in May, below the three-month average of -0.5%.

Retail destinations bucked the trend and grew by 1.5% during the month, but this was below the three-month average growth rate of 1.8%.

"After the Easter boost in shopper numbers to retail destinations, footfall fell in May, which was mirrored in the month's sales performance. But it wasn't just shops that suffered; poor weather at the beginning of the month kept people indoors and made it a poor month for footfall in general with fewer people out and about," said Helen Dickinson, chief executive of the BRC.

"The biggest movement was noticeable in the number of visitors to the high street, which, after several months of growth, saw the steepest decline since June last year. In an uncertain economic climate, retailers will be looking to the next government to deliver on their commitment to fundamental reform of business rates; to implement a more sustainable system that allows for growth and investment."

Diane Wehrle, Springboard marketing and insights director, said May had been a month of moderation for UK shoppers.

"The slowing of growth in footfall post 5pm to 1.1% in May from 3.5% in May 2016 reflects this moderation, suggesting fewer shoppers opted to stay longer and eat out after their shopping trips; a concern for retail locations that have focused on expanding their food offer to grow shopper dwell time," Wehrle said.

"The drop in footfall was mirrored by a drop of 3.7% in UK sales as measured by Springboard's sales index, which tracks sales in bricks and mortar stores - with fashion spend in particular dipping in May. These are clear signals that consumers have started to display greater spending restraint.

"Whilst May's footfall decline didn't show a dramatic drop overall, the result for high streets was the worst result since June 2016 when high street footfall declined by 3.7% in the wake of the EU referendum. However, April's results were boosted by the shift in Easter from March in 2016 to April this year, so it is unsurprising that there was a downward shift in footfall from last month, particularly as UK consumers could feel additionally cautious in the lead-up to the general election."

The report covered the four-week period from 30 April to 27 May 2017.