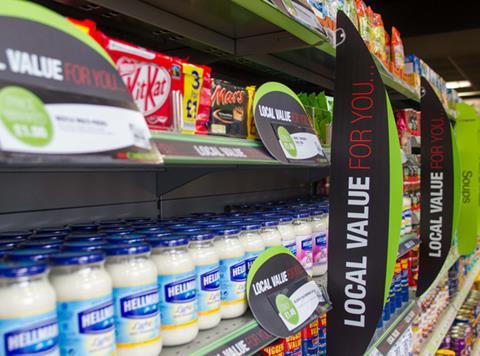 The supermarket price war should logically result in retailers turning the screw on food and drink producers, but suppliers are rather more upbeat about their own growth prospects.
A study released today by Lloyds Bank Commercial Banking of 100 English food and drink firms found such a level of confidence about expansion and investment that the bank predicts the sector will create more than 65,000 jobs over the next few years.
In total, 98% of those companies surveyed said they expected to grow over the next five years.
This looks incongruous against an environment where every week another food producer will talk of "challenging market conditions", but the woes of the listed supermarkets don't necessarily block opportunities for supplier growth.
Firstly, so far the so-called price war has largely concentrated on a core basket of staples and overwhelmingly focused on fresh goods, meaning large swathes of the food and drink market haven't seen prices of their own products tumble. Clearly this could all change, but the immediate pressure on margins looks more acute for the retailers at this time.
Secondly, food sales have dipped, but the more fundamental change is in customer behaviour and the changing mix on the high street with the rise of the discounters and convenience. Those producers who can respond to this changing consumer behaviour with new product development will be well positioned for growth.
Thirdly, the low level of food inflation is keeping a lid on prices, but the recent falls in the cost of the vast majority of commodities have so far helped ease pressure on the margins of food and drink producers.
Additionally, the UK retail market going through unpredicted changes, but wider economic conditions are improving and export demand for high quality goods could be on the rise as Europe recovers from recession.
Lloyds found significant levels of investment to respond to the changing market. The survey reported that 77% plan to take active steps to grow by developing new products, while 70% plan on entering new markets (more than three quarters of which are targeting Western Europe).
Melanie Leech, director general of the food and drink federation said: "Product quality, brand heritage and a growing demand for our produce in international markets means that English food and drink manufacturers are well placed for the future.
"If we can foster increased innovation, create a pipeline of skilled and talented individuals to support the businesses of the future and improve our export performance within a robust industrial strategy, then we can do a lot to sweep away the barriers to growth."
Clearly respondents to the survey could suffer from over-confidence or self-selection bias; it could be that the effects of the changing retail market have yet to fully hit them. It is highly doubtful that 98% of food producers will grow – in fact there is likely to be more disparity in performance over the coming years due to the changing market.
But most of these suppliers have survived a deep recession in decent health. Any changing market creates growth opportunities – who can blame these firms for their confidence that they will be able to take advantage of them?