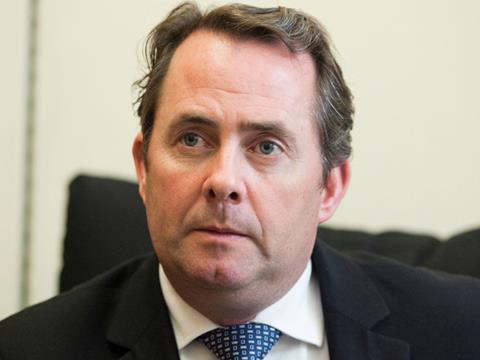 Food and drink leaders have called for "urgent clarity" from the government over new plans to boost exports.

This week international trade secretary Liam Fox named "food products" as one of the key areas in proposals which will seek to hike exports from 30% to 35% of GDP.

However, with only one specific mention of food in the entire 42-page document, trade bodies said far more detail was needed about how the plans would work in practice.

The Exports Strategy says ministers will create a government-led collaboration with business after extensive engagement with range of priority sectors, with food named alongside other key exporting opportunity sectors such as financial services, research and development grand defence.

Fox promised a "streamlined and targeted offer for businesses of all sizes", which would "raise productivity, boost wages and protect employment across the UK".

The moves to make the UK what the government calls a "21st century exporting superpower" comes as food and drink negotiates a deal to secure ringfenced money for the sector through the new Food and Drink Council, which launched this year.

FDF chief executive Ian Wright said: "Food and drink is a UK exports success story, with global sales reaching a record level of £10.6bn for the first half of 2018.

"Yet the majority of UK food and drink businesses still do not export and, as a country, we export less food and drink than some of our key competitors.

"We therefore welcome the publication of the Export Strategy as an important step in helping business understand and seize the opportunities that exporting provides.

"It is also critical that we get urgent clarity over our trading relationship with the EU after March next year. It is our biggest export market and any 'no deal' exit would be a disaster for food and drink exporting opportunities."

The Federation of Small Business said it welcomed the 35% target but said it was "concerning to see a lack of definitive, detailed interventions set out in the strategy".