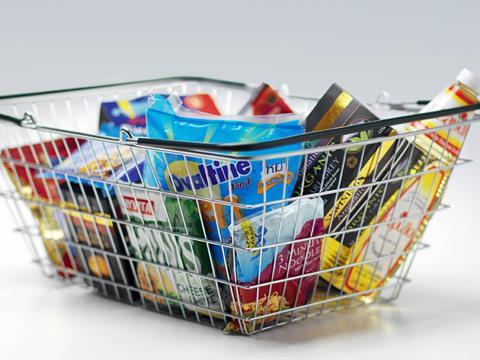 UK retail sales recovered slightly in October, as higher discounting "enticed" shoppers to buy.
On a total basis, sales rose 0.6% in the four weeks to 26 October – the best performance recorded since April – according to figures from the BRC-KPMG retail sales monitor.
In October 2018, sales had risen 1.3%.
"Retailers embarked on an extraordinary period of discounting this October as they tried to entice shoppers into making purchases," said BRC CEO Helen Dickinson.
"Unfortunately, the longer-term trend remains bleak with the 12-month average sales growth falling to a new low of just 0.1%. With Brexit still unresolved and a December election creating new uncertainties, retailers will be looking nervously at the months ahead."
Dickinson urged politicians from all parties to "protect local retail jobs, local shopping locations and the local communities they support" by reforming the "broken business rates system".
On a like-for-like basis, sales increased 0.1% in October 2019 compared with a 0.1% year-on-year rise in October 2018.
Over the three months to October, food sales rose 1.6% on a total basis, with like-for-like food sales up by a mere 0.5%.
Non-food retail sales were down 1.9% in the same three-month period on a like-for-like basis, and 1.8% on a total basis.
UK head of retail at KPMG Paul Martin said: "Growth of 0.1% like for like in October would normally be little cause for celebration, but after several disappointing months, any tiny hints of growth are most welcome. Retailers have clearly been peddling hard to win over disengaged shoppers, especially given continued Brexit uncertainty.
"However, the jury's still out on whether that progress will benefit the retailers' bottom line."