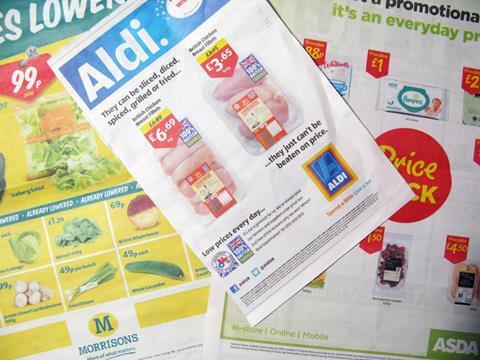 The gap between profit margins of Britain's smallest food producers is widening versus their bigger competitors thanks to the supermarket price war, according to new research by a law firm.
SME suppliers, with sales of less than £25m, recorded a fall in margins of more than a third in the past year, from 3.5% to 2.1%, as the big four grocers in the UK slashed prices to compete with each other and attempt to fight back against Aldi and Lidl.
By contrast, the biggest food manufacturers, with turnovers in excess of £1bn, saw profit margins increase by 2 percentage points to 5.4% in 2014 as they used their size to bolster negotiations with the supermarkets.
On average, the profit margin for food manufacturers was 3.9% last year, an increase from 2.9% in 2013, the research by commercial law firm EMW, which analysed the accounts of 13,000 small food manufacturers, showed.
"Smaller suppliers are one of the main casualties of the supermarket price war," said Sebastian Calnan, a consultant at EMW. "These SMEs tend to have a smaller number of contracts so find themselves in an impossible position when they come to the negotiating table.
"Larger suppliers often feel more confident about pushing back against the supermarkets because they have a stronger market position and greater demand for their products. SMEs are often too afraid of losing what may be their biggest contract so there is often significant pressure from the supermarkets on smaller suppliers to accept contracts with unfavourable terms."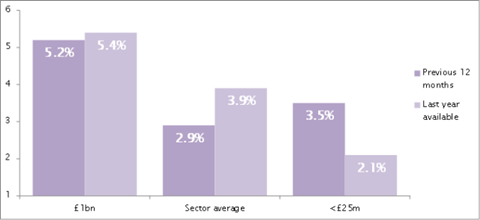 EMW added that many supermarkets and large retailers are reliant upon commercial income – the revenue received from suppliers to stock certain products – to prop up their bottom lines.
"Many suppliers do not feel they are in a position to resist the supermarkets' demands for rebates," Calnan said.
"Currently, the relationship between supermarkets and their smaller suppliers is not as equitable as it should be. In many cases, there is the perverse situation where the more popular a product is with customers, the more money the supplier has to return to the supermarket."