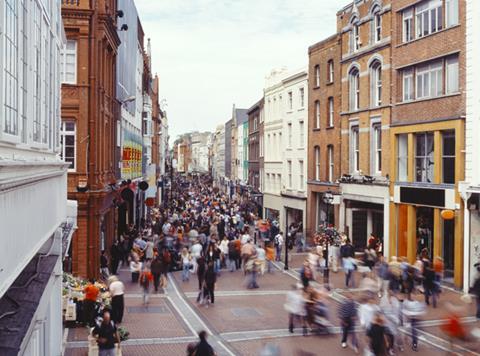 Continually heavy discounting by supermarkets has weighed on British retail activity as sales in February fell back compared to a year ago, according to a CBI survey.
The business support group's latest distributive trades survey of 138 businesses, including 62 retailers, also showed orders placed with suppliers declined last month.
Volumes of sales fell below seasonal norms and to the greatest extent since January 2014, the CBI added. And sales barely rose on February 2013 as average selling prices fell for the first time since May 2006, with only a slight rise expected in March.
In the survey, 30% of respondents reported rising sales volumes against last year, while 29% said they were down, giving a balance of +1%. It was significantly below expectations of +42% and the lowest since November 2013, but is expected to reach a balance of 27% in March.
Strong sales volumes rises for cultural goods and chemists were offset in February by poorer performances elsewhere – particularly among grocers and department stores.
"After a strong start to the year, retailers were disappointed by the unexpected halt in sales growth," said Rain Newton-Smith, CBI director of economics. "In particular, continually heavy discounting in the grocers sector seems to be weighing on activity.
"Looking ahead, the outlook for the retail sector is fairly positive, with the boost to household incomes from falling inflation likely to support spending. Indeed, firms remain upbeat about the businesses situation over the coming quarter.
"However, as this survey shows, overall trading conditions on the high street remain challenging."
Investment intentions for the year ahead were negative in contrast to the past few months, while employment fell on a year ago and is expected to do so again in March.