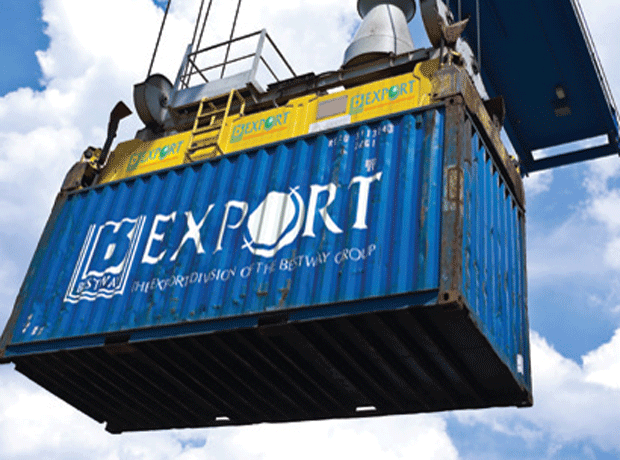 Food and drink exports hit record highs of £22bn in 2017, with 13.4 million tonnes of goods sent abroad, according to Defra.

The figures, presented by Defra as a 'Brexit boost' were up by more than £2bn in real terms on 2016, said Defra, with export sales of milk and cream products increasing by 61%, salmon by 23% and pork by 14%.

Ireland was the UK's most valuable export market in 2017, worth £3.7bn, while France and the US came second and third, spending in the region of £2.3bn. The US was the largest market outside the EU, with sales rising 3% on the previous year, while the Netherlands, Germany, China and Hong Kong were also significant markets.

Some of the gains were attributed to alcohol sales as the market for British booze products gained traction, with 484 million whisky bottles sent overseas. UK beers were also exported as far afield as Japan and New Zealand, while international sales of British gin brands hit £500m.

It comes as the government faces mounting pressure to disclose its plan for post-Brexit trade. However, environment secretary Michael Gove shrugged off what he called the constant negativity of "doom-mongers" to state the British economy was going "from strength to strength, and showing that a green Brexit can deliver for the whole country".

He added: "Farmers, fishermen and our food producers are all helping to deliver a Brexit bonus - with more exports of British food and drink than ever."

FDF director general Ian Wright said: "UK food and drink is known across the globe for its provenance and quality. We are a proud home to many of the world's most beloved brands. We must now build upon this platform in order to take advantage of new opportunities and the growing global appetite for great British and Northern Irish manufacturing as we leave the EU."

Highlighting the demand for British produce, the report showed the UK exported £85m of cheese to France, £21m of chocolate to Belgium and £2m of tea to China.

Defra added the trend demonstrated an opportunity for British manufacturers and that government was encouraging UK businesses to consider export markets with initiatives such as the Exporting is Great campaign and the creation of the Food and Drink Sector Council.