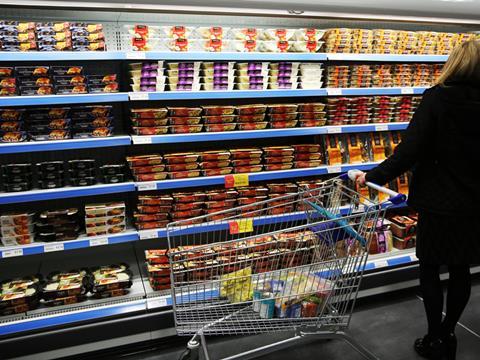 UK retail sales volumes slumped by 1.8% compared to February amid rapidly rising prices as quarterly sales volumes fell by their highest amount for seven years..
The Office of National Statistics found the quantity bought in the UK retail industry decreased by 1.8% compared with February 2017, though was up by 1.7% compared with March 2016.
In the first three months of the year sales volumes slumped by 1.4% - which is the first quarterly decline since 2013 and is the largest sale volume drop for seven years.
Kate Davies, ONS Senior Statistician said the sales fall "seems to be a consequence of price increases across a whole range of sectors."
Average store prices (including fuel) increased by 3.3% on the year, the largest growth since March 2012. The largest upwards contribution to price came from petrol stations, where year-on-year average prices rose by 16.4%.
In food stores, quarter volumes were 0.8% down and 0.6% up year-on-year.
Volume falls were seen across all retail sectors except textile, clothing and footwear stores where sales volume increased by 1.9%.
The largest sales volume decreases were seen in household goods stores and fuel stores at 3.3% and 3.1% respectively.
Online sales (excluding fuel) increased year-on-year by 19.5% and by 0.5% on the month, accounting for approximately 15.5% of all retail spending.
Richard Lim, chief executive of Retail Economics said: "This latest data shows that the surge in inflation is putting retailers under intense pressure with the first quarterly decline in retail sales since 2013. Families are facing the fastest rise in living costs for over three years and they are reining in their spending rapidly.
"We're concerned for the outlook for the retail industry given the toxic mix of rising operating and sourcing costs against a backdrop of weaker consumer demand and heightened political and economic uncertainty.