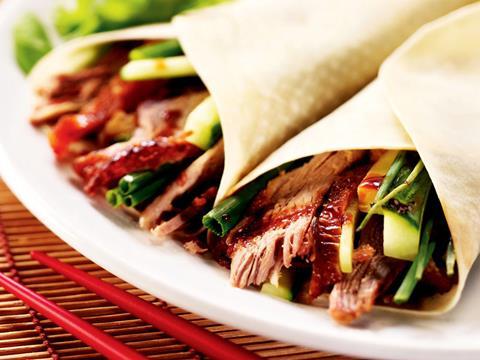 Avara Foods has entered into a 45-day staff consultation over plans to close its duck production division and exit the category.
Lincolnshire-based duck producer Cherry Valley Foods was acquired by poultry processor Faccenda Foods in 2015. Faccenda subsequently entered into a joint venture with Cargill's UK poultry business in 2018 to form Avara Foods.
The acquisition of Cherry Valley was part of a bid to capitalise on the growing popularity of duck meat by targeting the retail category, with the deal giving what would become Avara Foods a unique position as the only producer of British chicken, turkey and duck.
The business employs about 300 staff at its processing plant in the Lincolnshire town of Caistor and in its agriculture network. Just over a quarter of its 29 supplier farms are directly managed by the business, with the remainder supplying Avara with duck on contract terms.
But despite "significant investment" in the business over the past five years, the poultry giant admitted "external market conditions had become increasingly challenging".
Feed costs, European competition and a fall in feather pricing – which affected the profitability of carcases – had all combined to put the business under "immense pressure" it said.
Recent developments with Brexit and the coronavirus crisis had exacerbated the situation, with the former Cherry Valley business projected to make a loss this year.
And while about half of its business was in fresh retail duck sales through supermarket own label supply contracts, Avara said the significant drop in sales caused by the collapse of the catering and foodservice categories – while temporary – had seriously undermined the viability of the business.
"This has been an incredibly difficult decision and one that reflects a market that has gradually deteriorated over several years," said Avara Foods CEO Andy Dawkins.
"Despite investment in the business and the best efforts of all involved, the market has reached the point where the business is no longer sustainable, with no clear route to recovery. We are now committed to a meaningful consultation process and, if our proposal goes ahead, providing the necessary support to everyone affected and a smooth transition with all our trading partners."