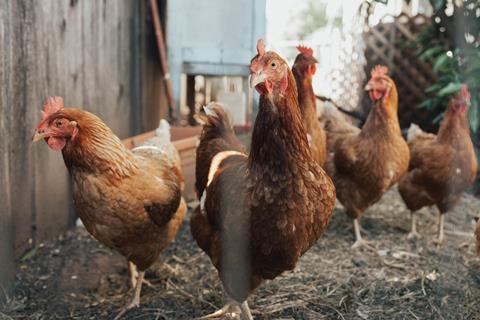 The risk level of bird flu being carried into Great Britain by wild birds has been raised from 'medium' to 'high' by Defra after two separate cases in England last week.
Following the culling of a broiler breeder flock near Frodsham, Cheshire – which had tested positive for a highly pathogenic H5N8 strain of avian influenza – the risk to poultry has also been moved up to 'medium'.
In Northern Ireland, the risk level for bird flu in wild birds has stayed at 'medium', while for poultry it remains 'low'.
In a statement published on Friday, the chief veterinary officers from all four regions of the UK urged bird keepers to prevent any contact between their flocks and wild birds, which are currently on their annual autumn migration.
"We have acted quickly to prevent the spread of disease at both sites in England and are continuing to monitor the situation closely," they said.
"Bird keepers should remain alert for any signs of disease and report suspected disease immediately. It is important now more than ever that bird keepers ensure they are doing all they can to maintain and strengthen good biosecurity on their premises to ensure we prevent further outbreaks."
In its latest situation report, Defra said the fact that the initial detection had occurred in poultry suggested highly pathogenic avian influenza of the H5N8 strain was already circulating undetected in wild birds in the UK.
It comes as 25 cases of the highly pathogenic H5 strain – closely related to the strain seen in Great Britain – has been recorded in wild birds across the Netherlands and northern Germany in recent weeks.
There has been just one case at a farm on the Continent, with H5N8 detected at a poultry farm containing 35,000 birds in the east of the Netherlands on 28 October.