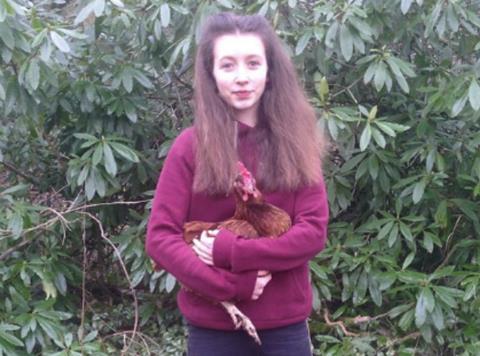 The 14-year-old schoolgirl who petitioned Tesco to stop selling caged eggs is taking her battle to Morrisons and Asda.

Lucy Gavaghan started a petition targeting the two supermarkets six days ago, after Tesco pledged to end the sale of eggs from caged hens by 2025.

The petition has already gained 134,907 signatures and attracted the support of celebrities such as actress Thandie Newton and McFly's Tom Fletcher.

Gavaghan's original petition targeting Tesco gained 280,280 supporters since it began five months ago. The schoolgirl met with the supermarket's head of agriculture in May to discuss the sale of caged eggs.

This month, Tesco pledged to phase out caged eggs but made no mention of the petition, saying it had come to the decision after a "detailed review of its egg sourcing strategy". It currently sources some 43% of the 1.4 billion eggs sold each year from caged hens, with 57% sourced from free-range or organic farms.

Gavaghan hailed the u-turn as a victory and was invited to appear on Radio 4 and BBC Breakfast to talk about her continued pressure on the supermarket.

In her petition targeting Morrisons and Asda, she vowed to continue her fight against caged eggs.

"Caged hens spend 72 weeks cramped in restrictive cages, unable to spread their wings or experience the outside world. After this time, many of the hens are barely feathered and close to death," she said.

"The fact that hens can lay eggs, which provide significant income for supermarkets, doesn't justify forcing them into a life restricted to a cage. No animal deserves to live like this."

Following Tesco's pledge, Morrisons and Asda are the only remaining large supermarkets to stock eggs from caged hens. Asda's parent Walmart has vowed to end their sale by 2025, but Asda itself is yet to commit.