This is part of our free series, Guide for SMEs which aims to provide practical, actionable advice for small food and drink brands impacted by the coronavirus crisis
Being at the head of a fast-growing food & drink SME does not come without its challenges at the best of times. Add a global pandemic to the mix and you would not blame founders for throwing in the towel.
But these five SMEs have proven it is possible to adopt successful strategies that will see your brand through the current crisis.
We had a chat with them to discover their secrets.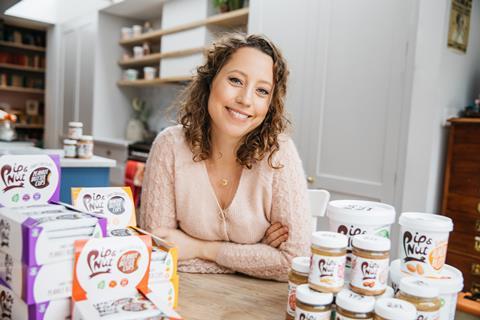 Pip & Nut
Founder Pippa Murray says it has been "an intense two months" since the outbreak began, but her business is now in a "strong position" after having closed its best quarter ever due to a huge surge in sales in March both in grocery and online.
But it hasn't all been a walk in the park.
"Whilst we've benefited from increased demand on a lot of our products, the challenge has been about how to maintain continuity of supply when our manufacturing sites are under pressure from increased demand and reduced output due to staffing reductions," she adds.
"For me, this has meant shifting the business focus to how we can accurately forecast this demand in order to secure our production slots and ensure we're manufacturing what we need."
Operationally, Pip & Nut chose to review all suppliers of packaging and raw material at the start of the pandemic and hold higher stock levels to prevent supply disruptions. It also switched on a back-up factory to produce one of its core lines, easing the pressure on manufacturing partners.
This led to some positives for the peanut butter challenger brand.
"As we have had good supply, we have been able to win some additional secondary space in some retailers," Murray says.
"An amazing opportunity for us to continue to drive trial in our retailers."
As for her advice to fellow SMEs, she keeps it simple.
"My opinion is that it's better to plan for the worst and hope for the best," she says, explaining that Pip & Nut has taken a "more pessimistic view" and ringfenced its planned spend until more clarity becomes available.
"My one piece of advice is do all you can to give yourself as long a runway as you possibly can and stress-test your model with worst-case and best-case scenarios.
"SMEs have such capacity to move and pivot with a changing environment really quickly."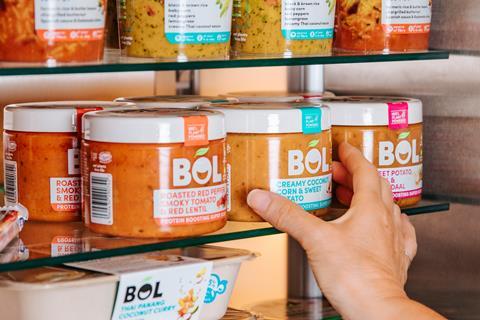 Bol Foods
Having begun 2020 up 51% on the previous year, the coronavirus pandemic has definitely taken a toll on Bol Foods sales. April figures slumped 25% year on year due to the loss of the out-of-home channel and March "was pretty horrendous as well", says founder Paul Brown.
"It felt like we were in crisis mode from the beginning," he says.
But the business was able to make the most of a tough situation.
It launched three new products and expanded into new channels, including a partnership with Addison Lee and Deliveroo across London.
"It forced us to fast-track other channels and take on a digital-first mindset, setting up our own e-commerce platform, DeliveraBol, as well as increasing our other DTC partnerships," Brown adds.
"Whilst we definitely have got a serious leaky bucket from an out-of-home perspective, we managed to offset it by exploring new channels."
Operationally, Bol had to furlough a third of its team while social distancing measures implemented at its factories have led to slower production.
Rationalisation across SKUs in retailers has also temporarily benched a few of Bol's recipes.
But, despite having lost half of the business, Brown says there is still an opportunity for Bol to "come out the other side even stronger".
And to founders finding themselves in this situation, his advice is to "get used to the fact that even with the best-laid plans you will often be caught off guard".
"Don't become obsessed by your goals and whatever 'success' is for you becoming the time that you are going to feel content," he adds.
"Try and enjoy the moment you are in and see the tough times as an opportunity to learn and find the ladders whenever you are faced with walls."
Brown says he will keep trying to appreciate the simpler things in life.
"We have all learned the value of pausing and reflecting and appreciating what is most important to us."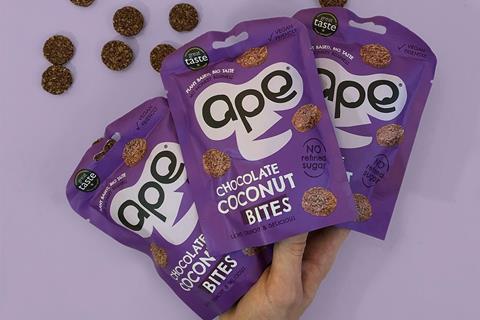 Nurture Brands (Ape Snacks, Emily, Rebel Kitchen and Primal Pantry)
With its first-ever outdoor advertising campaign for Emily looking increasingly grim as consumers forced at home were unable to see it, Nurture Brands decided to step up the creative and "have some fun", founder Ben Arbib says.
Some of the bus stop posters ended up reading: "Do an ad when it is warmer, they said. More people will see it, they said. Pfft."
The response on social media "has been epic", Arbib says, leading to a "huge level of engagement and awareness".
The business has also been very active, completing an acquisition during a global pandemic. It bought Primal Pantry at the end of March.
"We didn't want the crisis to deter us from a great purchase that adds value to our business," Arbib says.
Overall sales are down year on year due to a loss of "on-the-go" business, but Arbib is confident they will pick back up after lockdown, though "it may take a few months to get back to where we left off".
Lower sales led to some issues around cash, exacerbated by "very short notice" changes in retailers' promotional activity.
"This has meant we have needed to re-plan production and purchases whilst finding ways to keep our inventory levels from exceeding our capacity," Arbib says.
"We have also needed to manage lots of changes as a result of range reviews, where distribution has increased for some brands and declines for others, as grocers make macro space changes.
"For a small business like ours, these kind of decisions have disproportionately bigger impacts."
Arbib's big piece of advice is to "make decisions quickly" and "not procrastinate".
"The key is to survive this shock and not let it knock out small businesses that should have a bright future."
Having a more diverse customer and channel base is "critical", Arbib says.
"We have seen the impact of a reliance on certain customers and channels so we will ultimately keep seeking to broaden and balance out our business."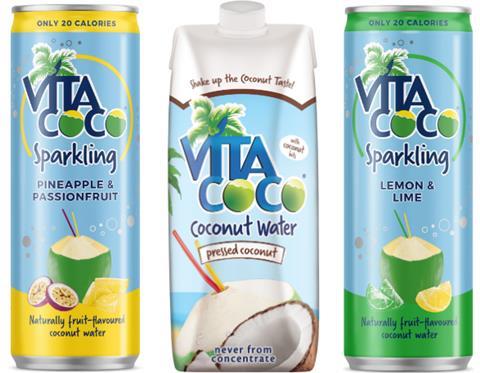 Vita Coco
Vita Coco reached the beginning of the crisis as a "structurally strong business with momentum to carry through any adjustments", says CEO Giles Brook. The coconut water brand in fact, had grown 23% in the UK and was growing in all Western European markets in the run-up to the coronavirus pandemic.
Nonetheless, the crisis had affected all aspects of the business, Brook adds, requiring extra efforts to keep delivering.
The most notable change has been the channels shift, which has led to an uplift in the take home SKUs – such as the 1 litre format – but a softening of the lines which traditionally sold strong at lunch time.
"Having 12-week lead times on production with our global sourcing network is obviously going to cause a lead & lag on inventory needs," Brook says.
"But with agility shown by our sales & supply team in finding innovative solutions in the short-term we should hopefully successfully manage through."
The surprises were not all bad, with "wonderful" consumer engagement across social channels, Brook adds.
"We are really touched by some of the human stories that people are sharing and how we as a brand have been able to help individuals where we can."
As an industry expert, Brook's advice to fellow founders is to not only focus on the "here and now" but also consider how their brands and businesses can position themselves to come out the other side "strongest and in an accelerated way".
"The post Covid consumer will be a different one, are you ready to meet their needs and potentially different outlook on the world?" he says.
"As part of this period speak to as many SME founders, CEOs, advisors and mentors as you can, sharing experiences & learnings."
Brook himself is part of "All Together", a mentoring initiative bringing together over 100 well known, cross-sector CEOs, chair-people and investors offering their help, expertise and advice on a completely voluntary basis.
He will walk away from all this with one key learning: how much positivity can come out of such horrendous adversity.
"Across all my involvements, employees, retailers, suppliers, consumers et al have all been incredible, relationships have deepened, tenacity & opportunism has blossomed and ultimately human spirit has been immense," he says.
"Hopefully as some degree of normality resumes, I'm personally going to do all I can to make sure this continues as we have such an opportunity as businesses and as a society to change so many things for the better."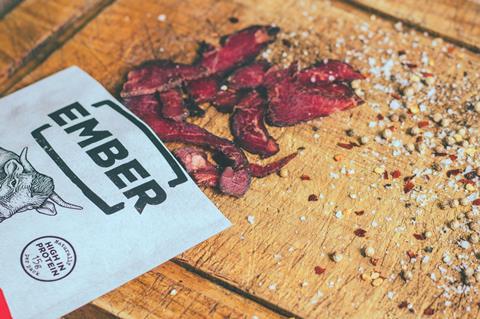 Ember Snacks
Ember Snacks co-founder Harry Mayhew says the lockdown has been "really tough" both on a personal and business level.
Despite the maker of biltong-based snacks experiencing short-term sales uplifts of 138%, some of its sales channels "were shut down overnight" with the risk of not reopening until the end of the year.
In retail, cancelled promotional activity and a focus on 'essential lines' also saw the business "lose out", Mayhew adds.
Ember also suffered a "massive strain" on supply chain and planning, running out of stock on some of its products.
More positively, it has been able to prioritise the things to help deliver its mission of "ending factory farming and minimising our impact on the environment".
And though some conversations with supply partners and farming groups have been paused, the company is "getting back into its stride on this front" says Mayhew.
Operationally, Ember introduced a daily Covid meeting to assess risk areas and has put some projects on pause while assessing how things will evolve in the future.
"We have also made some decisions to focus on areas of the business that we can have control over to mitigate risk of planning for things that are out of our control," Mayhew says.
His advice to SME founders is to ask themselves some tough questions, including whether the business could survive if the pandemic lasted 12 months.
If not, think about what needs to change and tackle it.