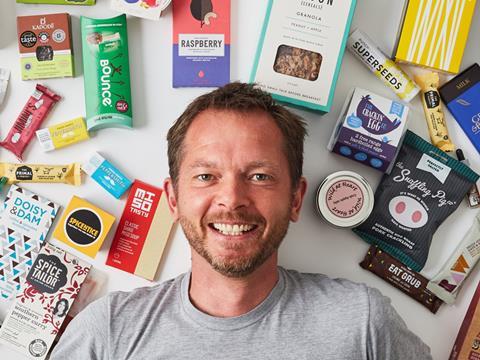 There's never been a better time to start a food challenger brand.
"Consumers don't trust the big brands anymore," says Shilen Patel. As an investor in emerging drinks brands (through his accelerator Distill Ventures) he would say that, but his argument is compelling. "Big brands have slowly destroyed consumer trust through scandal after scandal," he says. Think horsemeat, bird flu and Dutch eggs. "Sure, the multinationals have the advantage of scale, money and retail buyers on speed dial, but technology has flipped this long-established paradigm on its head and the incumbent brands are terrified."
E-commerce, YouTube and Instagram have furnished founder-led food brands with access to millions of consumers. These smart startups have leveraged their authenticity and agility and built up formidable followings before the large brands have run their weekly tweet past the legal department. Through these new channels, small brands have enormous traction because millennial consumers are hungry for real people. They prefer to buy into the mission of a founder they can see and trust than the profit motive which is the ultimate and sole rationale of all big business.
So everything is rosy for the small challenger brand, right? Well, not quite. The statistics on failing food startups make for bleak reading – nine out of 10 food and beverage businesses fail in the first two years. There seem to be two main – and related – reasons. First, the creativity of food founders, whilst giving them an advantage over big businesses, can also be a weakness. Why focus on the nitty gritty of building a business when there is so much fun to be had exploring the hundreds of ideas exploding from the founder's head? Second, there are all too often deficiencies in basic business know-how – financing, IP, cashflow, HR, margins, pitching.
These issues are by no means impossible to fix, but there is just not much help out there. Unlike in tech, where you can hardly move for incubators, accelerators and mentors, food & bev have barely a handful.
It's interesting that the big brands are getting in on the game via this route – for example, Shilen's Diageo-backed Distil Ventures, PepsiCo's Nutrition Greenhouse and Unilever's Foundry. But overall we are doing a spectacularly bad job of supporting our budding challenger brands.
This is where Bread & Jam is trying to fill a void. It's the first event of its kind, offering a comprehensive programme of talks, workshops and networking, covering every aspect of how to start or build a food or drink business. Its simple aim is to give founder-led food brands the best possible chance of success – because they deserve it.
Jason Gibb is founder of Bread and Jam Festival