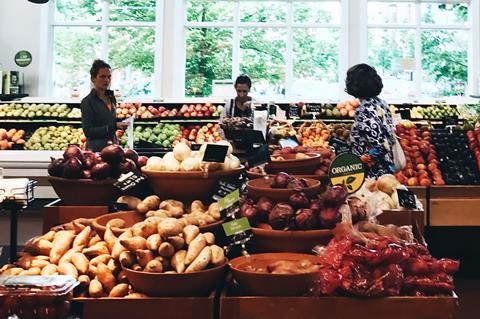 Only a third of UK grocery shoppers prioritise the planet over price, despite 60% self-identifying as 'ethical' or 'sustainable' consumers, research reveals.

A poll of over 2,000 adults by Wessanen UK found 44% 'always' or 'often' look to buy ethically or sustainably produced products.

Shows like the BBC's Blue Planet II had prompted over a third (37%) of respondents to think more sustainably, and concern for the environment was now a conscious purchasing driver for 54% of consumers.
Yet price was a major barrier - 76% of respondents cited 'low prices and good value' as their most important considerations when buying groceries. Only 34% would be willing to pay more for ethically certified goods, the research found.

However, more than half (56%) of shoppers claimed to be using fewer plastic bags, and 40% were avoiding single-use plastic compared to a year ago. The Co-Op ranked top of a list of supermarkets that helped Brits live ethically and sustainably, closely followed by Tesco, Waitrose, Sainsbury's and M&S.

Fairtrade was the most recognised ethical label, with 62% claiming to actively look for its logo while shopping.