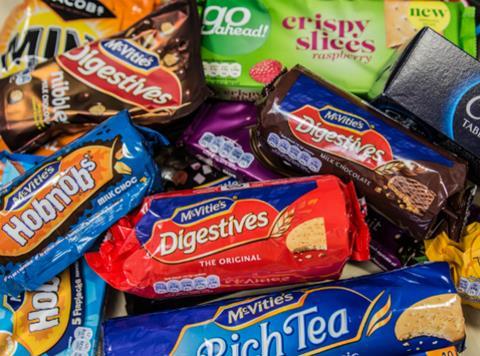 McVitie's and Jacobs owner Pladis UK & Ireland has announced a number of major measures to reduce its environmental impact through plastic waste by 2025.
The Turkish-owned biscuit giant today (7 December) pledged to make all plastic packaging recyclable, reusable or compostable within the next seven years – as it signed up to the UK Plastics Pact launched earlier this year by Wrap in collaboration with numerous leading fmcg companies.
Pladis is to join the On-Pack Recycling Label scheme and improve its labelling to ensure shoppers are clear on how and where to recycle their packaging. The supplier has also extended its partnership with TerraCycle, so that all plastic packaging from its whole portfolio can be recycled through a returns scheme. Previously, the tie-up allowed people to send only used McVitie's packaging to Terracycle via freepost or one of nearly 500 public drop-off points.
Since the recycling partnership began in 2012, "millions" of biscuit and cake wrappers had been turned into items such as park benches and garden equipment, rather than ending up in landfill sites, Pladis said.
While plastic was "a fantastic material", it also caused "extensive damage to our wildlife and oceans, said Scott Snell, customer vice-president at Pladis UK&I. "So we need to make sure that it is recycled and reused, rather than ending up in the environment.
"This is why we're announcing a comprehensive strategy for the long term, while at the same time taking important steps that will have an impact right now," he added.
Wrap was "delighted" to welcome Pladis to the UK Plastics Pact, said the campaign group's CEO, Marcus Gover. "Through our first-of-a-kind pact we will work together with governments, citizens and business to transform the way we make, use and dispose of plastic, so that we retain its value, particularly in reducing food and drink waste, but prevent it from polluting the environment."