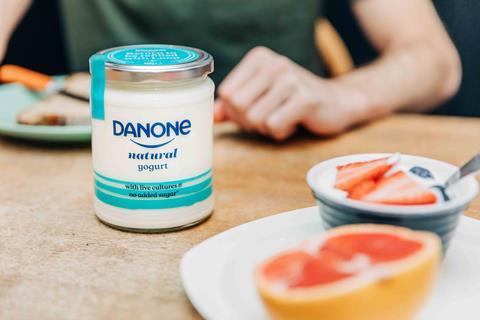 The link between businesses and the communities we serve, feed and operate in has always been vital, and the events of recent months have only highlighted that connection. The UK-wide impacts of coronavirus, and growing calls to build back better, have created a feeling of shared purpose. Now, businesses must seize the opportunity for positive progress by committing to go further and do more.
Food and drink companies across the board have played a vital role in getting urgent support to vulnerable communities since the start of the pandemic – from distributing to food banks and getting financial support to charitable causes, to providing extra help for shoppers. But it is far from 'job done'.
Customers are rightly looking to businesses to help lead the way on creating a better future, and we need to respond with tangible actions. The decisions that businesses take in the coming months and years will determine whether we successfully face up to the social and environmental challenges ahead. We need to harness the mood of shared endeavour and the desire to create a fairer and more sustainable future.
One practical way to achieve positive progress is for more businesses to become a B Corp. B Corps are businesses that are proven to value purpose as much as profit. It means that your company is legally required to consider the impact of all its decisions on workers, customers, suppliers, community and the environment. To get certified, a company must complete a thorough impact assessment – and then recertify, with the aim to continuously improve your score, every two years. It is neither an overnight nor easy thing to do – but it is because of this that B Corps stand out.
There are now about 40 B Corps in the UK food and drink sector, and more than 3,000 B Corps across 150 industries in 71 countries. It is a growing community of like-minded businesses that want to share ideas and encourage each other – but we need more food and drinks businesses to join the movement, to accelerate industry-wide progress and address the shared challenges we face.
By working together, we can find solutions on vital areas including climate, packaging and plastics, biodiversity and agriculture, and water stewardship. If more companies become B Corps, we will also have a positive impact on supply chains, encouraging them to become more sustainable. We can also accelerate action on food waste – encouraging more businesses to get behind initiatives such as Wrap's 'Target, Measure, Act' strategy, as Danone and others have done.
Being a B Corp has major competitive – as well as community – benefits. People want to work for, buy from, and invest in businesses they believe in. Research from 2018 showed that companies with B Corp certification grew 28 times faster than the UK average. In addition, the label has a positive impact on people's intent to purchase for three-quarters of those who know what B Corp means.
Danone was the first UK dairy company to gain B Corp certification three years ago. Around the world, 30% of Danone's total operations are accredited, and we are working hard to transform all subsidiaries into B Corp by 2025. With a global staff of 100,000, it's a complex but hugely important task.
As well as being a powerful way to build credibility and trust, B Corp gives companies a detailed and objective look at where they are doing well and where to improve. It means striving to be ahead of the curve.
If we truly want to build back better, and really respond to the needs of the communities we work in, we need concrete action. Pledging to become a B Corp is a vital step in the right direction.