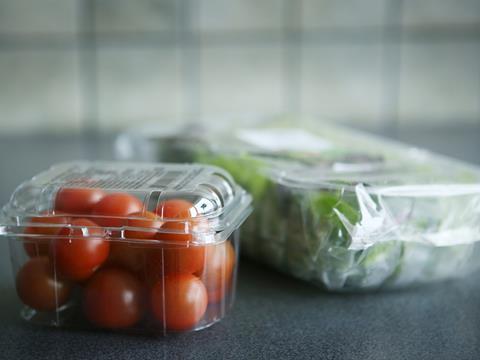 There was a very strange story splashed across the national media this morning.
Consumer group Which? was castigating the UK's biggest supermarkets for a perceived lack of easily recyclable packaging across their own label ranges.
Fair game, I hear you cry, and actually I would agree – the only problem is that the story demonstrated a massive lack of understanding of the subject. The percentage figures it quoted as poor performance would actually be viewed by the retailers as incredible strides.
Lidl was found to have the lowest proportion of widely recyclable packaging among the 10 supermarkets investigated, at 'just' 71%, followed by 73% for Iceland, 74% at Ocado, 75% for Sainsbury's and Morrisons coming in as the best-performing retailer with 81%.
Without wishing to get into the wherefores of who is doing best or worst, there's simply no way the Which? survey is indicative of the retailers' overall performance in this area.
This snapshot investigation, which analysed the packaging in a shopping basket of 27 everyday own-brand items at each supermarket, including fresh minced beef, white potatoes, chocolate cake and mixed peppers, doesn't even show the half of it.
If we are measuring ease of recycling at a SKU level, then figures in excess of 70% would be an outstanding performance – never mind reaching over 80%.
To put this in context, the Co-op – a retailer arguably taking this issue as seriously as any but with far fewer own label SKUs than the major supermarkets – has set a target of making 80% of its own label packaging easily recyclable by 2020.
It made the commitment in November 2016. This was off the back of research it compiled, which sent alarm bells ringing when it revealed just half a million of the 1.5 million tonnes of recyclable plastic waste created every year was reused as intended. At that point, only 45% of the Co-op's own brand packaging fell into the easily recyclable category.
While I understand it has made great progress since then, it's still a way off achieving that target. In many cases, it's down to the sheer technical challenge of finding the right packaging that's not only sustainable but achieves the key goals of keeping food safe and meeting the required shelf life.
All of the major retailers are working on this issue – the Blue Planet effect has put it front and centre of consumers' minds and retailers are all about trying to keep their shoppers happy.
These pledges and changes should be seen for what they are: positive. It will take a fair chunk of time, however, for the industry (that's brands, supermarkets, buyers, suppliers and packaging manufacturers) to come together to create effective alternatives to non-recyclable plastic. The fact is, some plastics are the best-performing form of packaging for some food items, especially fatty, greasy products such as bacon.
Take crisp packets as another example. Currently, crisps come in a non-recyclable metallised plastic film that does the job of keeping them fresh. It's all well and good for a petition for Walkers and its fellow crisp manufacturers to change the materials for their packets to a recyclable or even non-plastic environmentally-friendly variant, but creating a material that provides decent shelf life and is recyclable is a major, research-heavy hurdle.
Recycling is also a major bugbear due to the inconsistency of local authority capabilities.
Just under half of councils currently collect rigid plastic packaging such as pots, tubs and trays in household recycling collections, according to Recycle Now. There is therefore mass confusion among consumers about what can be recycled and what should be binned.
Recyclable plastic replacements need to be found, and information about what is and is not recyclable needs to be rapidly and clearly fed back to consumers to have the desired, environmentally-friendly effect.
Which? is right to call for the government and food and drink manufacturers to simplify current recycling labels and make recycling labelling compulsory on all plastic packaging, but let's not turn our backs on the objectives supermarkets have outlined, and the strong steps they have taken thus far. The main focus in this matter shouldn't be the timeframe in which the industry can come up with a suitable replacement for plastic packaging, but the quality of that solution.
Slamming retailers based on such a sketchy survey will add confusion to an already very complex debate and distract them from finding the proper solutions.