This award is designed to recognise the retailer, wholesaler or supplier that has brought the most tangible and meaningful improvements to their e-commerce operations in the past year. Entries include an initiative to make regular shopping easier, new DTC ventures and a priority scheme for vulnerable shoppers during the pandemic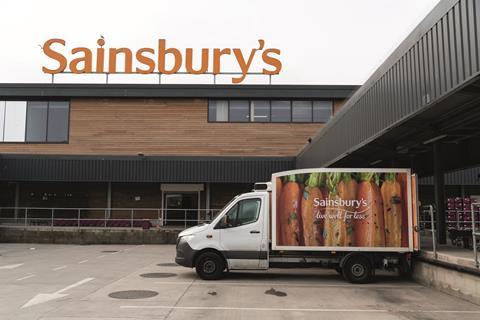 Winner: Sainsbury's - Sainsbury's priority access to home delivery slots
For thousands of vulnerable people in the UK during lockdowns, their only option was to order online. But their need came at the same time as overwhelming country-wide demand for slots.
In response Sainsbury's turned to customer data sources to infer likely elderly and vulnerable shoppers. This was supplemented with a call or text to register service and guides for first time users.
Changes to its network capacity were made, given elderly and vulnerable customers didn't typically live in better served areas. Prioritised customers were given early access to deliveries, giving them first refusal on the supermarkets entire online capacity.
The result: in contrast with rivals, on the first day of lockdown, the supermarket could say with confidence that every one of its customers in most need had priority access to slots.
Shortlisted:
Asda - Your Regulars
Launched in September 2020, Your Regulars was designed to make it easier for Asda customers to do their weekly shop.Using transactional data, the algorithm calculates the items a customer will likely need based on frequency and recency of purchase. Customers can, with one click, add all their regular items to their basket.The result is customers taking less time to do their shop and increased customer retention.
iForce Group - PepsiCo DTC, iForce: One Step Ahead
With supply chains challenged by the pandemic, in March PepsiCo turned to iForce to supply DTC sales. It allowed PepsiCo's brands to leverage marketplaces like Amazon and eBay, delivering a year's worth of online sales in a matter of months.Since last April, iForce has deployed several solutions including warehouse and fulfilment, website, marketplace store design and listing optimisation.
Kraft Heinz - Heinz To Home
Heinz's first DTC offering, Heinz to Home, launched in April 2020 after just three weeks of development. Initially designed to serve self-isolating consumers, the online service lets shoppers order a raft of Heinz favourites directly to their doors. Bundles of Heinz staples are available, as well as seasonal personalised varieties for occasions like Father's Day, and Christmas ranges such as Beanz Baubles.
Piccolo Foods - Piccolo's Just-For-You personalised subscription service
Piccolo launched a personalised babyfood subscription service in October 2020.Called the 'Just-For-You box', the service delivers straight to families' doors, with no time slot required. The contents of each box are based on a questionnaire and tailored to each baby's age and dietary requirements. Parents can then provide feedback on their baby's likes and dislikes.
Wensleydale Creamery - The Wensleydale Creamery Online Deli
As Covid hit, the Wensleydale Creamery team quickly pivoted its efforts to create an online sales channel.Initially driven by the need to sell stock from its closed visitor centre, the company soon found huge national demand.Overnight, it transformed its website offer and introduced new categories and ranges, such as fresh cheese and butter from small local producers.