Whether a relaunch, reformulation, brand extension or simply via a new or improved commercial or marketing approach, this award recognises exemplary performance by an SME fmcg brand. Entrants had to be from companies whose total UK sales did not exceed £50m.
Winner: Little Moons
Little Moons has come a long way since it was founded in 2010 by brother and sister duo Howard and Vivien Wong for the restaurant trade.
Making its retail debut in 2015, by the summer of 2020, the bite-sized balls of artisan dough were generating over £10m revenue annually with listings in Whole Foods, Tesco, Ocado and Waitrose.
But it was Little Moons's more recent use of TikTok that wowed our judges. Having identified the social media platform as an opportunity in the second half of 2020, it set out to create low-cost, high-impact content.
Amid increasing user-generated posts, a January 2021 TikTok user's post of a video of herself 'going to Big Tesco in search of Little Moons' before trying the product in her car spawned a new trend and 15,000 TikTok videos. By the end of February, Little Moons sales were up 2,500% in Tesco.
Shortlisted: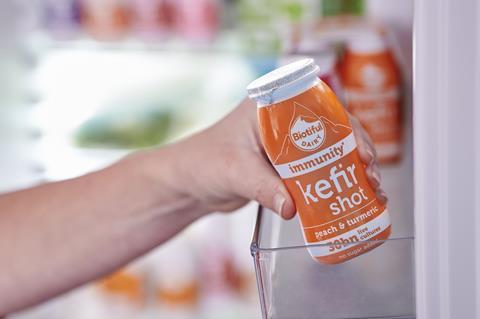 Biotiful Dairy
Gut health pioneer Biotiful Dairy has maintained a 73% share of the UK kefir market. But it's not sitting on its laurels. In 2020, Biotiful embarked on a major programme of NPD. Its revenues hit £33m and the business was named the 10th fastest growing business in the Sunday Times Fast Track.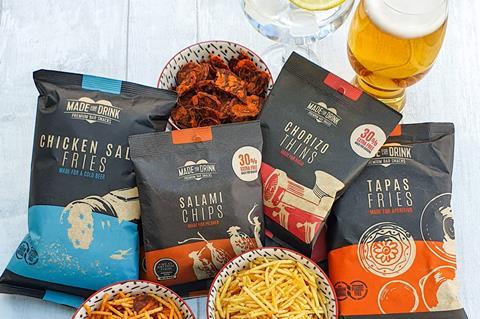 Made for Drink
Premium bar snacks brand Made for Drink defied hospitality lockdowns to deliver strong growth over the past 12 months, while also embarking on an ambitious social responsibility push. It moved from the 27th to 13th biggest meat snacks brand and extended its reach overseas.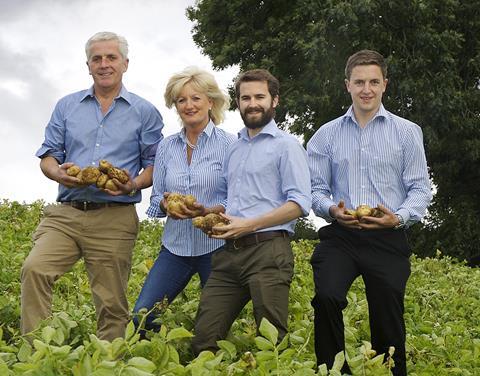 Mash Direct
Family-run farming enterprise Mash Direct met the challenges of Covid head on, achieving phenomenal growth. Although the chilled ready meal category suffered during lockdown, Mash Direct saw demand for its branded products surge by 28%. In 2020, one pack from Mash Direct was sold every second.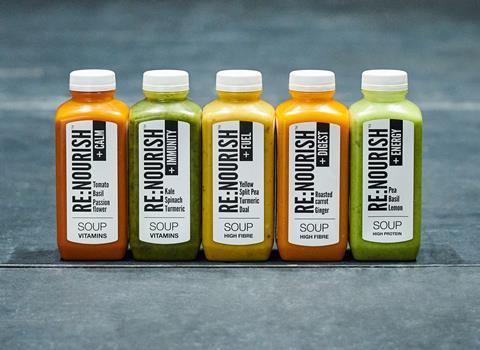 Re: Nourish
Fledgling soup brand Re:Nourish's tagline is 'We've got the bottle' – and it certainly does. Re:Nourish is the world's first fresh soup in a microwaveable, fully recyclable bottle including cap, bottle and label. It achieved staggering growth last year and is now the number seven soup brand in the UK by sales.