The Grocer Gold Awards take place on the 14 June at London's historic Guildhall. All 30 of the suppliers shortlisted on this page are now in the running for a Grocer Gold for either Branded or Own-label Supplier of the Year and will now go forward to be judged by an elite panel of trading and commercial directors to determine the two ultimate winners.
Alcohol
Branded Winner: Concha y Toro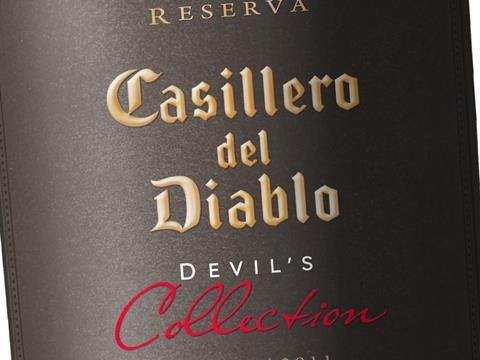 Why did it win? This poll marks the first time a wine supplier has won in the BWS category. Chile-based Concha y Toro emerged victorious for a number of reasons.
Buyers pointed to clever "strategy alignment and support" from Concha y Toro, the largest producer of wines in Latin America. Buyers also praised the strength of Concha y Toro's brands, notably Casillero del Diablo, which entered the UK's top 10 wine brands for the first time in 2015 as well as the UK's bestselling Cabernet Sauvignon.
They said brands like Casillero del Diablo "contribute growth and value to the category" not just because of the product, but "clever marketing", including a new 100-second advert shot in glamorous locations such as Budapest, Paris, Venice and Asia, and sponsorship of Sky Movies.
Another key brand, Frontera - the number one selling Chilean wine in the world - became the official wine of the Brit awards.
But it's not all about glamour. Buyers praised Concha y Toro for getting the basics right, providing the "most contact and updates from any logistics team and consistently being "accurate and timely" with deliveries.
Ambient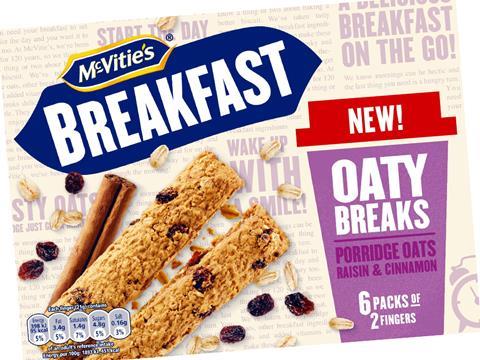 Branded Winner: McVitie's
Why did it win? The biscuit giant was praised by buyers for its "inspired" marketing, its support for its savoury portfolio following its earlier work on the sweet side, as well as its collaborative approach to innovation in the ambient category. The manufacturer "worked with us to drive sales through promotions and NPD" said one. Another added that the launch in February of McVitie's Nibbles had delivered an "exceptional product and launch, with sales already exceeding forecasts", a product the brand supported with £4m in media investment across TV, digital and social media.

Own-label Winner: Lovering
Why did it win? Supplying canned fish, fruit and vegetables to a host of UK retailers including Waitrose, Aldi and the Co-op, Lovering emerged as best of class among ambient suppliers thanks to its strong, reasoned NPD in own label. The Surrey based company "continues to monitor own-label products produced within their business" to maintain quality, said buyers. Meanwhile they are "always forthcoming with updates and range advice" to their customers to "help maintain the relevance of canned in an increasingly fresh- and chilled-focused consumer mindset".
Baby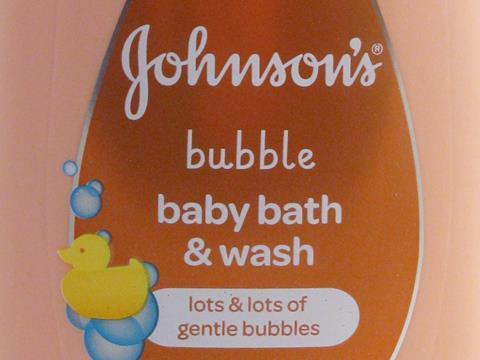 Branded Winner: Johnson & Johnson
Why did it win? Responding to criticism of its old-fashioned range particularly among millennial mums, the American multinational has "step changed" the baby toiletries category through strong category management and strategy, said buyers. In particular its "fantastic innovation in baby wipes" was flagged up for "bringing new news to a stagnant category", which has included its new single-wipe dispenser format and Top to Toe Baby Washcloths. Overall, Johnson & Johnson was described by another buyer as "a great supplier partner".
Own-label Winner: Nicepak
Why did it win? Wet wipe manufacturer Nicepak are once again the winner in this category thanks to "very collaborative" partnerships with their retail partners and also "responsive" to individual needs, despite supplying hundreds of customers worldwide, said one buyer. This tailored service shows a "very thorough understanding of their customer base" added another, and coupled with an "excellent understanding of the market and product" alongside "proactive NPD management" Nicepak is on the shortlist once again for the Own-label Supplier of the Year.
Bakery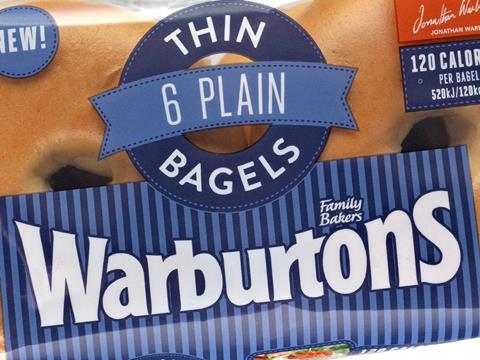 Branded Winner: Warburtons
Why did it win? Buyers offered up a host of reasons, pointing to "continued growth in the category", the "value of the brand", the "best NPD" and the strength of accompanying launches for new products like Giant Crumpets and Thins, as well as the high-profile partnership with Sylvester Stallone and The Muppets when it comes to marketing. "They have listened to their customers," said one buyer. "They have delivered market-leading new products and have clear strategic customer-focused plans supported by insight. An excellent category partner."
Own-label Winner: Allied Bakeries
Why did it win? An "ongoing strong performance" pushed Allied Bakeries to victory in the own-label bakery category. A subdivision of Associated British Foods, the manufacturer has successfully brought about a "step change in the range, quality and consistency of own-label bread," said buyers, with "strong and objective category management" in both branded and own-label bread. Freshly baked products delivered by the supplier daily without a hiccup was the praise from another. In such a fiercely competitive category, that's praise indeed.
Cereals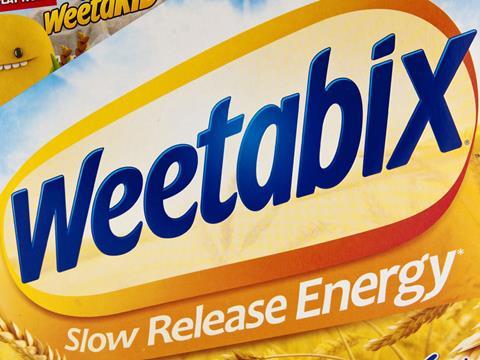 Branded Winner: Weetabix
Why did it win? It was almost a clean sweep for Weetabix among our panel of buyers, which saw off competition from Kellogg's after buyers praised the brand for being the "most relevant to current consumer trends", as witnessed by Weetabix's willingness to embrace the protein trend among consumers, as well as on-the-go. They've also proved themselves ready to experiment with new "proposed category initiatives". And they get the basics right. They offer "satisfactory account management, category information and customer focus" summed up one buyer.
Own-label Winner: Cereal Partners
Why did it win? A winner in 2011 and 2014, "proactive" supplier Cereal Partners (a Nestlé/General Mills joint venturevailed again. It won praise from buyers for its willingness to tailor products and services to the needs of individual customers. It also excelled in category management, NPD and technical expertise in reformulation, thanks to a dedicated own-label team alongside excellent logistics support from its manufacturing bases in Wiltshire and The Wirral. "They understand and listen to the needs of our retailers," said one satisfied wholesaler.
Chilled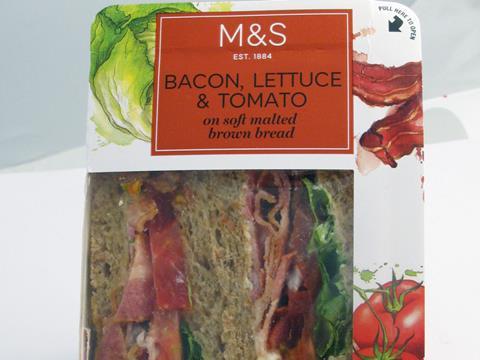 Branded Winner: Kerry Foods
Why did it win? With over 20 high-profile brands in dairy, meat & savoury and meal solutions, Kerry is "continually adapting to a changing market and prepared to challenge and be challenged to drive continuous improvement," said one buyer. Kerry is also "plugged into information from nearly every source available," meaning its regular category reviews are "well informed and professional". It also has a "coherent strategy across all levels in the organisation". And its NPD also came in for praise, particularly its Mattessons Fridge Raiders brand.
Own-label Winner: Greencore
Why did it win? This was one of the most keenly contested categories, with five suppliers in serious contention. Greencore was described as "a proactive and strategically minded supplier, who can evaluate the bigger picture," by one buyer. "They are well resourced and have a great, positive, collaborative way of working," added another, with close monitoring of pre-packed sandwiches to maintain quality flagged up in particular. Always looking at innovation to stay one step ahead, the supplier also came in for praise for its NPD as a vehicle to "continually look to improve sales".
Confectionery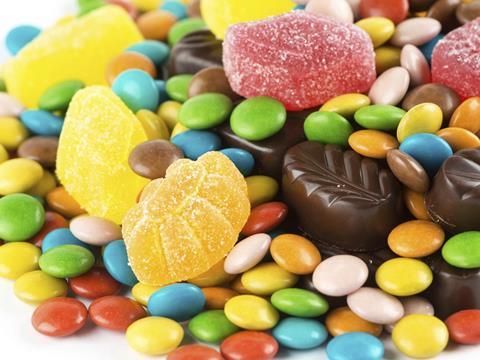 Branded Winner: Mars
Why did it win? Despite a recent recall following the discovery of plastic in a German plant, retailers have been full of praise for Mars Confectionery. "Great insight, product development and a collaborative approach" said one happy buyer of the Mars team. Another praised its "good range of products along with NPD". Another said Mars demonstrated solid "understanding and knowledge of the category and shopping missions". As for the team itself, buyers highlighted their "flexible, innovative and proactive" approach along with "a clear desire to drive both businesses forward".
Own-label Winner: Tangerine
Why did it win? Tangerine has done a great job reviving forgotten brands. But the turnaround is equally evident on the own label side. After closing one of its two Blackpool factories last year to trim excess capacity, Tangerine has "emerged with a strong, rationalised range across the sugar category" praised one buyer, as well as overcoming issues the change left in its supply chain. "Their collaborative approach has helped us outperform in that segment," added another happy buyer. "There is now a strong line of NPD for us to continue to deliver strong growth."
Dairy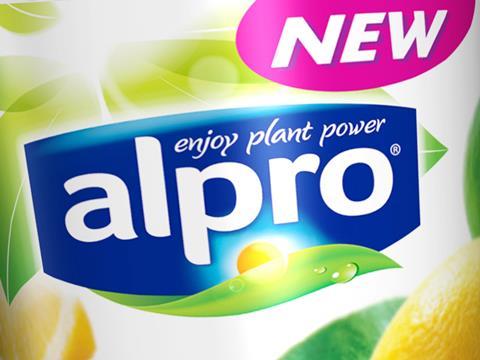 Branded Winner: Alpro
Why did it win? Some would argue that Alpro is not a dairy company. That's not how buyers see it. With £27.6m of extra sales according to The Grocer's Britain's Biggest Brands 2016 survey, Alpro is the UK's fastest growing fmcg brand, "growing the market and providing great dairy category knowledge", allowing it to provide a clear point of difference in the otherwise highly competitive trading environment in dairy. One impressed buyer added the brand was "outgrowing the category" thanks to its raft of "innovation, not by an over-reliance on promotions".
Own-label Winner: Yeo Valley
Why did it win? Yeo Valley emerged a clear frontrunner in own-label dairy thanks to its "excellent stategic alliance, great market insight, and near 100% service." Based in Somerset, the manufacturer was also praised for its steadfast support of UK agriculture and farmers alongside a "superb product" and "great back story". Buyers said they enjoyed close collaboration with the supplier across a number of dairy products, with Yeo Valley "extremely proactive in terms of seeking out new own-label opportunities in growth areas like Greek-style yoghurt and high protein".
Frozen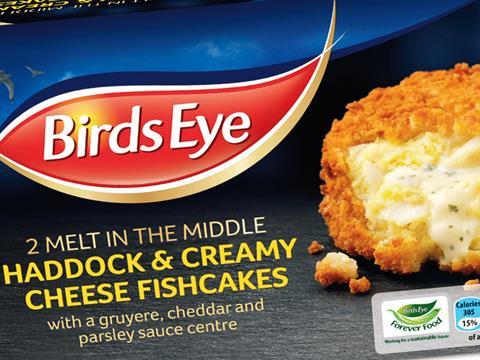 Branded Winner: Birds Eye
Why did it win? "Creative & proactive" was how one buyer summed up Birds Eye, typified by the launch of its new breakfast Hello Morning! range. "They spotted a gap in the market and launched strong products," said a buyer. This, coupled with "their willingness to invest in activities that help to grow the category", and "excellent marketing" in support of the core teatime market, led buyers to give them the nod. Birds Eye also has a "great insight team, with as much detail as anyone would want to drill into" and "no issues with stock or orders".
Own-label Winner: Agristo
Why did it win? Netherlands-based frozen potato specialist Agristo has grown production by nearly 2,000% in the past 20 years thanks to ongoing investment in their European production facilities, an ambitious strategy picked out for praise by buyers. This investment has allowed the firm to deliver "consistently good performance" across a wide range of retail and foodservice customers in over 80 countries, while always "striving to improve" summed up one buyer. And given how particular the British are about good chips, they must be getting them very right indeed.
Fruit, vegetables & salad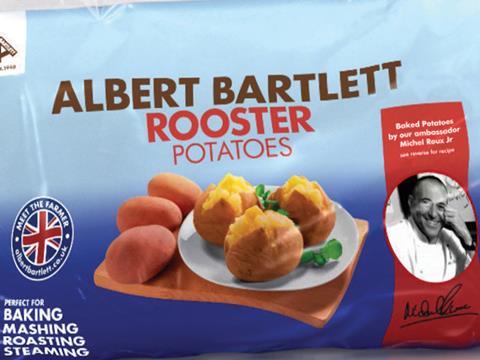 Branded Winner: Albert Bartlett
Why did it win? Happy buyers pointed to the "product breadth" on offer, with "varieties extending across several categories" while "innovation and varietal development" was also "first class". Its marketing - including its adventurous sponsorship of the Matt Damon movie The Martian, in which the hero survives by growing potatoes! - also came in for praise, with buyers saying the "promotion on TV raised the profile of the raw potato category", while its "multi-channel advertising is extensive and witty" meaning the campaign "resonates with customers".
Own-label Winner: Minor, Weir & Willis
Why did it win? "Best in class" was how one buyer for fruit and veg described the fresh produce specialist Minor, Weir & Willis. Based in Birmingham, the supplier sources around 100 fresh products (including organic lines and pre-ripened fruit) for retail partners from around 40 countries, with its recent work in NPD singled out. Also important to its improved ratings among buyers were "strategic changes" including the complete overhaul of an unreliable IT infrastructure in 2013, a system that had deeply impacted on productivity, according to CFO Rajinder Gill.
Health & Beauty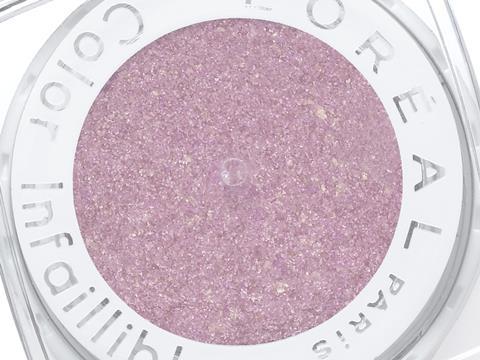 Branded Winner: L'Oréal
Why did it win? "Great products and great advertising" is how one delighted buyer summed up L'Oréal's value to retailers in the health and beauty category. Armed with "strong brands, like Maybelline" and "coupled with good targeted marketing" ('Because you're worth it' being among the most successful brand slogans in history), the cosmetics giant is, in short, "loved by our customers". And despite significant rationalisation in health & beauty among grocery retailers, L'Oreal's products remain core to their ranges.
Own-label Winner: Rockline
Why did it win? Establishing an integrated UK team for own-label management has clearly paid off for wet wipe manufacturer Rockline. Partnering with a number of leading retailers in the UK, the team "work collaboratively, invest in NPD and take the environment into consideration when working on new products" said one buyer of the European supplier, which has facilities in the UK, Germany and China. This focus is "allowing us to be market leading on CSR on our wipe" added another happy buyer. Rockline is "a one-stop shop for us across multiple categories," added another.
Household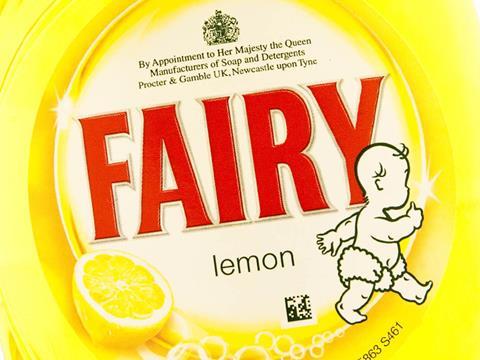 Branded Winner: P&G
Why did it win? Ultimately, for its "strong category management and collaborative and informed" overall team, said one buyer. In particular the "shopper-based design team" are "great at providing insight for many areas of our business and can work in real time to show how the category is performing on range and promotions". Another buyer said the P&G approach was "collaborative, strategic and open". "It's always had great brands. It's how it's listening to us to make them work for us and our agenda that counts," said another.
Own-label Winner: Star Brands
Why did it win? Buyers had a variety of reasons for giving Star Brands their vote. Among them the supplier's "strong, well informed team empowered to make decisions"; their "understanding of our customers"; and their knowledge of "what is happening in the wider market". The cleaning product specialists "aim for 100% availability every week and take it as a real issue when they fail" added another impressed buyer. The Leeds firm are "very proactive, always open to feedback" and enjoyed a "transparent relationship" with their retail customers.
Meat, fish & poultry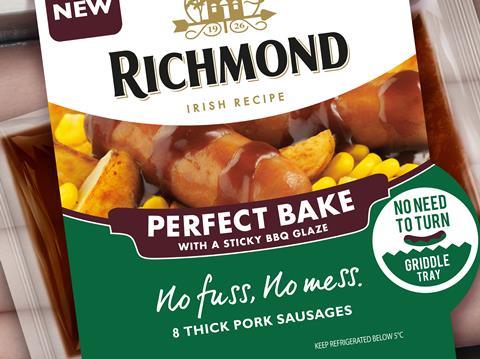 Branded Winner: Kerry Foods
Why did it win? Many reasons, although one buyer singled out its willingness to look at their brands "in a new way and to not be afraid to change if the customer has moved on". Another said Kerry's "range review project" and its "best-in-class category management" were major pluses, complementing own label ranges. It was also praised for the way it had adopted a "proactive and innovative approach to the channel" and a complementary approach to NPD to support category growth. Kerry also won chilled supplier of the year.
Own-label Winner: Hilton Foods
Why did it win? The meat packing specialist was praised by buyers for its "proactive and very supportive" approach to delivering joint customer initiatives between retailer and supplier in the category. Partly thanks to winning new business with its main UK customer, Tesco, it sold an extra 13,000 tonnes of meat in the year - a rise of 5.5%. But Tesco wasn't the only retailer to single out Hilton, with other customers praising its "best-in-class category management", "innovative account approach" combined with a "can do attitude".
Snacks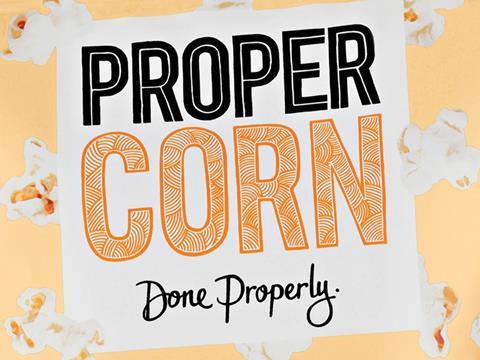 Branded Winner: Propercorn
Why did it win? "Great communication, good ideas, good investment in marketing and a real willingness to learn," said one happy buyer of the popcorn brand. Competing against many far larger suppliers in the category, they are "providing great growth to the category" said another. "They have great branding, which is consistent through everything they do." Propercorn's campaign around their 'happy meal' for Blue Monday (officially the saddest day of the year on 18 January) also came in for praise.
Own-label Winner: Tayto
Why did it win? Based in Northern Ireland, Tayto started making crisps in 1956 - so it's celebrating 60 years in business, as well as this award - and became one of the first crisp companies to experiment with flavours, launching Smoky Bacon and Prawn Cocktail flavours in 1964. It also snapped up the Golden Wonder brand in 2006. But while it's best known for its brands, the majority of Tayto's business in GB is on the own-label side. Buyers praised its collaboration - "working with us to adapt the range to what we wanted to maximise our sales," - and its "premium quality solutions".
Soft drinks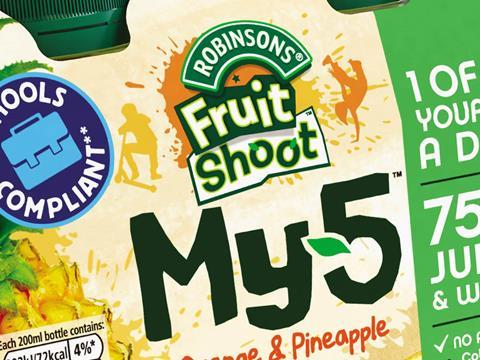 Branded Winner: Britvic
Why did it win? "Important strategic partners who really understand our customers," enthused one buyer. "We have seen good growth with Britvic over the last year and they are always engaging with us around ranging, targeted communications and activation," said another. They also "offer annual planning days with marketing and brand managers to give full insights" on consumer attitudes and product development possibilities. Finally, and importantly, they always "deliver on time and in the right quantity".
Own-label Winner: Princes Soft Drinks
Why did it win? Juices and smoothies have been under attack. But Princes has a "clear plan and portfolio and works collaboratively with retailers" said buyers. And they "continue to develop leading edge innovation in reformulation and introducing IP technology". "The team are highly professional, engaging with our commercial teams, and have such a passion for product they are an extension of our business," said another. A fourth added: Princes "brilliantly execute the basics well with market-leading service levels and their innovation in sugar reduction is best in class."
Tobacco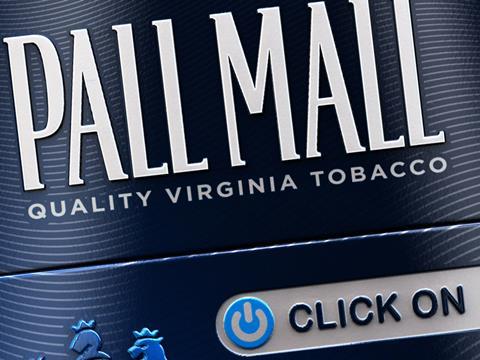 Branded Winner: British American Tobacco
Why did it win? Operating in a controversial industry, BAT have adopted a "clear strategy" across their range of branded cigars and cigarettes with "consistent messages to customers". Development of the Rothmans brand came in for particular praise, while buyers also singled BAT out for its "openness with plans for the future to allow us to work together" in a category that has endured its numerous challenges - not least the tobacco display ban's extension to convenience stores - as well as supporting the burgeoning e-cigarette sector.