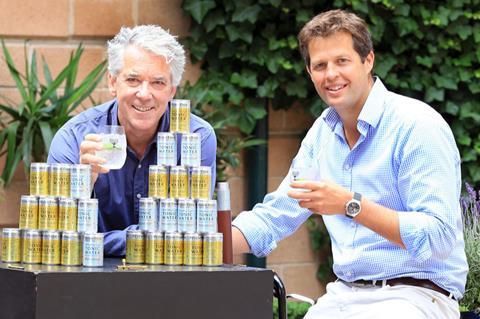 Premium tonic brand Fever-Tree has rewarded its bosses with a bumper pay increase on the back of a surge in its financial performance last year.

The huge payout comes after they surpassed performance targets linked to a long-term incentive scheme launched in 2016.

Co-founder and chief executive Tim Warrillow was awarded just under £4m in the year to the end of December - up from £844k in 2017.

Andrew Branchflower, finance director, saw his total pay climb from £540k to just under £2m.
The enhancements included basic salaries of £368k and £236k respectively, up from £337k and £216k, taxable benefits, annual bonus and awards from a long-term incentive plan.

Annual bonuses for the year were based 75% on turnover and 25% on EBITDA. Performance for 2018 significantly exceeded the maximum performance targets set at the start of the year, enabling Warrillow and Branchflower to earn 100% of maximum bonuses.

The company recorded a 40% rise in group revenue to £237.4m while pre-tax profits leapt from £56.4m to £75.6m.

"2018 has been one of the most significant years since Charles and I founded Fever-Tree over 15 years ago," said Warrillow. "It has been a year where, perhaps more than any other, we have seen how the advent of the premium mixer, alongside the rise of premium spirits, is reinvigorating and re-establishing the prominence of simple long mixed drinks in the minds of the trade, retailers and, most importantly, the consumer."