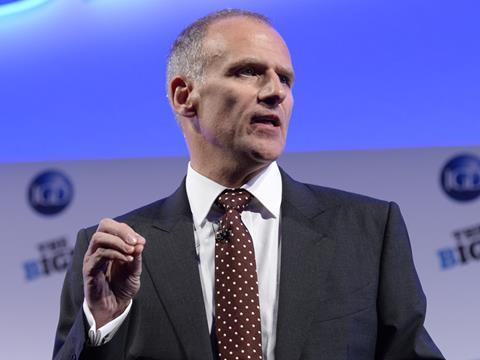 Yesterday's 'Fat Cat Thursday' focussing on the pay of FTSE 100 bosses illustrated that grocery chiefs are relative paupers compared to the vast earnings of some of their contemporaries.
The average FTSE 100 chief executive saw their pay dip somewhat in 2016, down to £4.5m in 2016 from £5.4m in 2015, according to the High Pay Centre and the Chartered Institute for Personnel and Development.
All of the CEOs of the listed grocers earned below this average figures, with Tesco's (TSCO) Dave Lewis the best paid after taking home £4.1m in Tesco's 2016/17 financial year.
While Lewis is unlikely to find himself forced to do his own shopping at cheaper rivals Aldi or Lidl, his pay as the CEO of the UK's biggest retailer pales in comparison to some other bosses.
WPP's Sir Martin Sorrel once again tops the list of the best paid UK chief execs, though he had to be content with £48m last year after dropping from £70m.
Reckitt Benckiser's (RB) Rakesh Kapoor is still in third place on the list with £14.6m, despite forgoing around £14m of bonuses last year after Reckitt's remuneration committee decided to "exercise discretion" in wake of a consumer health scandal in South Korea.
Lewis has been linked with taking the hot-seat at his former employer Unilever (ULVR) after news emerged its long-standing CEO Paul Polman was preparing to depart.
So could Lewis be tempted by the extra cash a global fmcg giant could pay?
Unlike the grocery CEOs, Polman's salary is higher than the average FTSE boss as he earned €8.4m (currently worth £7.5m) last year down from €10.4m in 2015.
But like-for-like pay comparisons are problematic as usually the majority of CEO pay is related to variable share-based long-term incentive plan payouts.
The payouts typically vest over a multi-year period, meaning longer serving CEOs – such as Polman – are likely to have share awards from a number of years vesting during any given year while the shorter serving CEOs of the grocery industry have fewer vesting awards.
The scale of these payouts are typically linked to certain performance targets, but the cash value of these share awards is obviously tied to share prices – the supermarkets having struggled compared to the rest of the UK market since 2014.
By way of example, the share price of Unilever is up 68.7% over the past five years, Reckitt's is up 71.7%, while Tesco's has fallen by 39.8% and Sainsbury's (SBRY) is down 27.8% over the past five years.
Stripping away long-term incentives there is less of a gap across the CEOs.
Polman's base salary of £1m, for example, has remained unchanged since 2013, while Lewis actually receives a larger base salary of £1.25m.
The figures are similar for other grocery bosses. Morrisons' (MRW) David Potts took home £2.8m from a base salary of £850k, Sainsbury's Mike Coupe made £2.8m from an annual salary of £916k and Marks & Spencer's (MKS) Steve Rowe earned £1.64m (partly reflecting his shorter tenure) from a base salary of £809k.
The overall dip in CEO earnings, despite the FTSE 100 hitting record highs last year, is largely driven by increased scrutiny on CEO pay packets from the investment community and an increased willingness to vote against perceived pay largesse.
Indeed, Morrisons came perilously close to defeat on a new executive incentive plan when 48% voted against plans to increase Potts' maximum long-term bonus from 240% to 300% of his annual salary.
So it seems unlikely any consumer goods group will draw up similar incentive plans to those historically passed at Reckitt that has enabled Kapoor to benefit so much from its rising share price and improved profits performance.
If Dave Lewis were to move to Unilever he would almost certainly see his wage packet rise (albeit his basic pay and benefits would be similar) largely because of the continued year-on-year growth of Unilever's sales, profits and share price compared to the more stressed UK grocery sector.
But Unilever also has a well-earned reputation for good corporate governance and it would be out of character for the company to throw money at a new boss – Polman himself has previously said he would work for free and is "embarrassed" by his own pay packet.
If the Unilever hot set does appeal to Lewis, pay is unlikely to be high on the list of reasons.