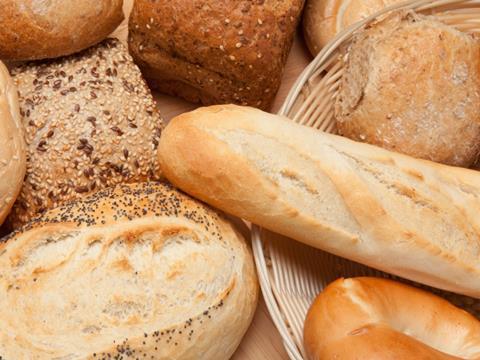 Publishing: 30th September
Editorial contact: amy.north@thegrocer.co.uk
Advertising contact: simon.apps@thegrocer.co.uk
1. Creative challenge
We want to add some excitement to the bread category so we've tasked a branding agency to come up with three products to fill gaps in the market.
2. Meet The Buyers
We quiz grocery's key buyers on the price war, their attitudes to in-store bakeries and how the market will shape up over the next year.
3. Advertising
Ebiquity runs the numbers on bread's biggest advertising. So, who's splashing out and on what? Is it effective?
4. Top 10 global launches
With the help of Mintel, we scour the globe to find the most innovative and interesting launching from across the globe.
5. Consumer research
We've commissioned Harris Interactive to quiz Brits on their attitudes to bread and baked goods. Can anything make the UK fall back in love with bread?
6. Free from
Bread & baked goods were previously avoided by anyone avoiding gluten. Not anymore. So how has the category developed over the past year?
7. Bread alternatives
Bread alternatives keep getting bigger with sales up 12% according to Kantar. Who's driving this growth and with what products?
8. Online sales
According to Kantar, online sales of bread and baked goods are rising fast. Why? Can this be replicated in-store?
9. Bread brands
Bread continues to take a battering as sales fall. So, what have the giants of the category got in their arsenal? Can their floundering sales be rescued?
10. How is health affecting bread?
Consumer perceptions of what is healthy are changing. How is this affecting bread & baked goods? How are brands tapping into this?