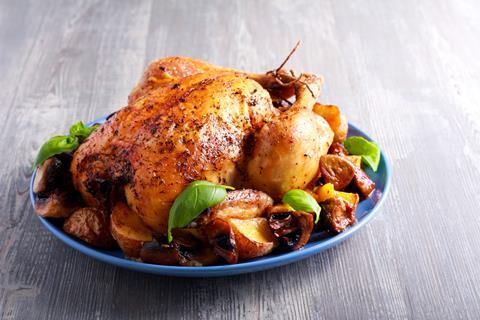 Download the synopsis here
Publishing: 20th July
Advertising deadline: 10th July
Submissions deadline: 3rd July
The Story
Chicken dinner is proving a winner. Brits are tucking into chicken like never before, with the average shopper eating 26 whole chickens in a year. That's partly down to its near universal appeal as versatile, tasty and affordable to boot. Still, there is a threat to this staple of the British diet. The British Poultry Council has warned a no-deal Brexit could push up prices by as much as 25%. That could result in a two-tier system that forces the average citizen to rely on lower standard imports, the BPC has warned. So will chicken remain the dinner of the everyman? Or could quality chicken become an unaffordable luxury?
Main themes
Brexit: What is the threat to the poultry industry? How are those in the industry preparing?
Workers: How is the poultry industry replacing EU workers who are leaving amid Brexit uncertainty?
Prices: Prices have consistently fallen over the past few years. Just how long can this continue?
Two-tier quality: Could Brexit result in a two-tier scenario? Where will lower standard imports come from, if this is the case? Could we see chlorinated chicken on the shelves?
Eggs: How will the egg industry be affected by Brexit? Will there be the same wariness of imported eggs?
Exports: How could Brexit impact poultry exports? What, if anything, can the industry do to cushion the impact?
Kantar data: Using Kantar commentary, we explain the reasons behind the rise and fall of certain sub-categories.