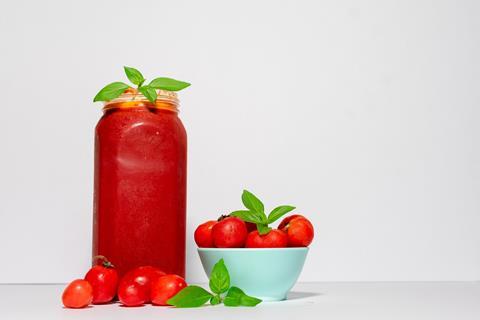 Publishing: 18 June 2022
Advertising deadline: 3 June 2022
Submissions deadline: 27 May 2022
It was always inevitable after lockdown that table sauce would be put back in the cupboard. With fewer meals being eaten at home, ketchup, mayonnaise and other condiment sales have fallen on the previous year. But not every condiment has fallen equally. So is this a sign that our tastes are changing? Will plant-based and healthier fare prove popular in the incoming era of HFSS rules? Will more exotic and premium offerings better enable shoppers to recreate restaurant outings? And might upstarts like Nando's overtake mainstays like HP?
Mustard vs hot sauce: Mustard took a heavy hit this year but many spicy BBQ-style sauces managed to maintain or even grow their sales, according to Nielsen. Is mustard no longer cutting it as our palates evolve?
Health: Health is a rising concern for consumers and retailers, especially with HFSS rules due later this year. With ketchup the subject of reformulation for years, are suppliers making any changes of late? And could salad creams aimed at healthier meals capitalise?
Plant-based: As many brands expand ranges with new lineups of plant-based sauces, mayonnaise and much else besides, how is this positioning working out for the category?
Own label: Kantar reports that own label suppliers' new lines made an impact in the last year, which was especially notable in the context of supply chain problems. How will own label continue to shift as it adapts to rising living costs and other disruption?
Innovations: We will profile 4 new products or ranges that have ideally not appeared in The Grocer before. We need launch date, rsp, and a hi-res picture of each