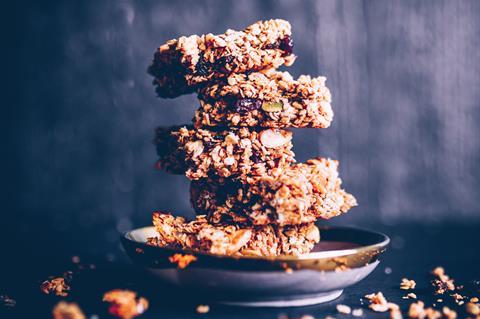 Publishing: 13 March 2021
Advertising deadline: 26 February 2021
Submissions deadline: 19 February 2021
The Story
It's a tough new world for snack bars. With fewer people on the go or visiting gyms, how are snack bar manufacturers and retailers adapting their businesses? Are multipacks becoming the 'new normal' for the market? And are consumers turning to more indulgent, sugary products to brighten their mood? What impact is all this having on health-orientated products?
Key themes
Health claims: How are health claims, such as no-added sugar, low-cal and hi-fibre, shaping the category? And where does this leave less "healthy" brands?
Sports nutrition: Are sports nutrition bars still winning over other health claims? What retail opportunities exist for brands in fitness centres? What health claims are driving sales of brands in this sector?
Indulgence: Are sugary snack bars being snapped up by consumers in need of a boost to brighten moods? Which other mood-boosting brands are cashing?
Formats: Some brands are launching multipacks to combat the decline of on-the-go impulse buys. Is there still a place for single bars with consumers working-from-home or are multipacks now more commonplace? How is this impacting the bottom line for both manufacturers and retailers?
Kantar data: Using Kantar commentary, we explain the reasons behind the rise and fall of certain sub-categories.
Nielsen data: Using Nielsen commentary, we explain the reasons behind the rise and fall of the top 10 brands.
NPD / Innovation: We will profile four new products or ranges that have ideally not appeared in The Grocer before. We need launch date, rsp, and a hi-res picture of each.