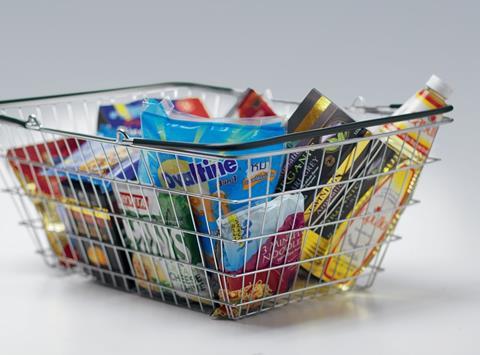 Top story
Sales have been hit by exchange rates at Associated British Foods (ABF) in the first half but the sugar business recorded a small improvement in performance and a £6m profit.
Group revenue in the six months to 27 February was down 2% to £6.12bn as a result of translation effects as expected, although at constant currency levels the figure was 2% up.
Adjusted operating profits rose 3% in the period to £486m as ABF kept control of costs and all businesses made progress at an underlying level.
CEO George Weston said: "These results demonstrate underlying progress for all of our businesses in the period despite currency. Good buying and selling space expansion continued at Primark, cost reduction and performance improvements contributed to a better result at sugar, profits were well ahead at ingredients, and profit margins improved at grocery and agriculture."
Sugar sales fell 9% to £843m but the division recorded a £6m profit driven by cost savings and lower sugar beet costs. The division has made big losses in the past year as world sugar prices fell significantly. Prices in the EU and China domestic markets have improved as a result of the tightening of stock levels, but ABF won't see the benefit until the new financial year after already agreeing its sugar contracts this year. Earlier this month, ABF agreed to buy the remaining 49% stake in South African sugar business Illovo it didn't already own for £262m.
Grocery first-half revenues declined 4% year on year to £1.52bn but adjusted operating profit was 2% ahead as margins improved from 8.1% to 8.6%. The group said Twinings Ovaltine achieved market share gains for tea in the UK, Italy, the US and Australia thanks to TV, digital and print advertising campaigns. However, the UK bakery market remained "intensely competitive" with retailers choosing bread as a key battleground in the price war.
Sales at Primark grew 7% at constant currency driven by the opening of new stores, but like-for-like figures declined 1%, which ABF blamed on "unseasonably warm weather".
Shares in ABF have risen strongly since the markets opened, up 2.6% to 3,433p.
Morning update
AB InBev (ABI) has accepted the $2.55bn (£2bn) offer from Japanese brewer Asahi to acquire Peroni, Grolsch and Meantime from SAB Miller (SAB). The deal was agreed in February for the European premium brands and their related businesses (excluding certain US rights). After completing an employee consultation process, Asahi has agreed to go ahead with the transaction. AB InBev announced in December it was offloading the businesses to pre-empt any European competition concerns which could hinder the £71bn takeover of SAB. The sale of the three brands is conditional on the 'mega-brew' merger getting over the line and on the approval by the European Commission.
Danone (BN) sales fell 3% in the first quarter to €5.31bn as it faced into severe currency headwinds of -7.2% as the Argentine peso, the Brazilian real, the Mexican peso and the Russian rouble all declined. However, the French group recorded a 3.5% improvement in like-for-like sales reflecting a 0.8% rise in volume and 2.7% in value.
CEO Emmanuel Faber said: "This growth reflects stable or improving underlying trends across all our businesses, and positive results on key priorities. After solid 2015 results, Q1 2016 results confirm my confidence that Danone is fully engaged in the right direction to keep adapting our growth model to ensure strong, profitable and sustainable growth as we move towards 2020, and to deliver another year of success in 2016."
The group confirmed its full-year outlook of sales growth of 3% to 5% and a solid improvement of trading operating margin.
Majestic Wine (WINE) has appointed Liberum as joint broker to the company, alongside Investec, with immediate effect.
Yesterday in the City
Reckitt Benckiser (RB) was the big mover yesterday with shares up 2% to 6,868p after the Dettol and Durex owner confirmed full-year targets as like-for-like sales rose 5% in the first quarter.
Another strong riser, after early falls, was Sainsbury's (SBRY) as news appeared over the weekend reporting that a potential takeover bid by a consortium including the biggest shareholder in Formula One, the Qatar Investment Authority (Sainsbury's biggest shareholder) and the owner of Canary Wharf had been abandoned after the supermarket embarked on its pursuit of Argos. Share ended the day up 1.8% to 290p.
Other risers included McColl's (MCLS) and TATE & Lyle (TATE), up 4.1% to 170.8p and 1.2% to 596.5p respectively.
Airport concession group SSP (SSPG) fell by 2% to 293.3p, Morrisons (MRW) was down 0.5% to 193.8p and WH Smith (SMWH) declined 1.2% to 1,726p.