Your six-point Brexit battle plan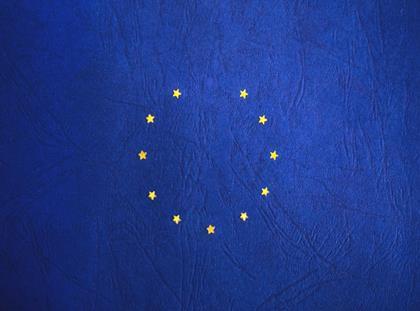 Agrifoods is, perhaps, one of the industries that will be hit hardest by post-Brexit uncertainty. Factors such as the UK's reliance on European food imports, the rising trade deficit in UK-consumed food, ever-changing labour supply and amendments to standards will each have a varying impact.

Coupled with here and now pressures from consolidating retailer supply chains and significant margin pressure from input inflation, which isn't being mirrored in top-line price inflation, this means a rise in mergers and acquisitions over the coming months and years is inevitable.

Agrifood businesses should focus efforts - at least in the first instance - on comparing performance to their closest competitor. This will help with here and now pressures and help to make them as resilient as they can be for virtually any Brexit outcome.
Here's a six-point health check to help your business prepare:
First, firms must review competitors on a regular basis and as a standalone process, taking into consideration customer positioning, investment announcements, website analysis, labour retention and succession - both people and other resources such as premises. They must also consider their stance on mergers and acquisitions, which businesses they might like to be aligned with and what their competitors are doing. Businesses will need to regularly change their benchmarking metrics to retain rigour in this comparison process.

Second, regularly review scenario planning regarding potential Brexit impacts. Consider areas such as trade (eg where inputs are imported from a number of sources globally), other non-tariff standards, the labour supply and expected regulations once the UK has left the EU. Planning for all eventualities in a shifting political landscape will help businesses understand how the UK's position will affect their customers differently; from global entities that will face little net impact to the highly affected trade-orientated importers.

Third, seek the use of a mentor. Taking business advice from a mentor is not something to be sniffed at. You'd be surprised at how many really senior people in large businesses use a mentor!

Fourth, review customer and client wish lists. Businesses must consider which customers and clients they want to work with long term, but they must also think hard about why. In many ways human instinct tells us to deal with the immediate opportunity, not necessarily the right one. Once the list has been agreed, what must companies do to win the business or custom?

Fifth, review your business' long-term plans. Reviews should include things like desirable supply chain dynamics, succession, geographical locations and customer spacing. Businesses must ask how and who will help them achieve these, ensuring they do not simply remain as ambitions.

Sixth, are there particular businesses in the supply chain you'd like your business to be aligned with? If so, consider what supply chain concentrations exist and what can be done to ensure your role in the food chain makes your business indispensable, allowing your business to become more dominant.

Allan Wilkinson is head of Agrifoods at HSBC