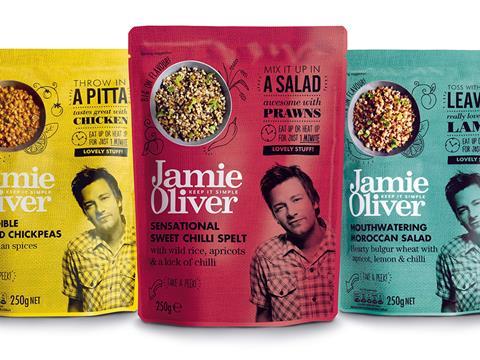 Fiddes Payne, tipped by dealmakers as a takeover target this year, has highlighted its potential to prospective buyers with another year of rising sales and solid profits.

The Oxfordshire-based firm, behind the Cake Angels brand and a range of Jamie Oliver herbs and spices, appointed corporate finance house Spayne Lindsay in March to assess ­strategic options for the future. The advisory firm remains on retainer.

However, a City source said there was "no rush" to sell, although shareholders at the owners of the business would want to realise their investment in the near future.

Profits at the company held firm at £1.3m in the year ended 29 June 2014 as sales rose by 3% to £15.4m, newly filed accounts have revealed. This marked a slowdown from double-digit jumps in previous years.

FP continued to increase its scale, reduce complexity and focus on core activities in the period but was hit by shipping delays late in the year, the directors' report said. It also invested heavily to broaden its manufacturing capabilities and boost capacity with additional warehouse space.

The business was now looking ahead with confidence thanks to customer wins in the UK and the global expansion of the Jamie Oliver range.

Majority shareholder Ben White has form when it comes to generating a healthy return from a disposal. In 2008, White, and his brother Jos, sold their online messaging security group MessageLabs to Symantec for $695m. White invested £2.5m in Fiddes Payne, which was run by his father Chris at the time, a year later to help with the expansion plan.

Since its formation in 1993 the company has grown rapidly, with revenue registering double-digit rises since it filed a figure of £7m in the first full set of accounts in 2008. It also climbed into the black three years later with pre-tax profits hitting £1.3m by 2013.

FP started out selling a basic range of herbs and spices to health food stores and independents, and won its first supermarket listing in Waitrose in 1998, expanding into home baking a year later. Today, it supplies all the major supermarkets and holds the licence for Disney cake decorations.