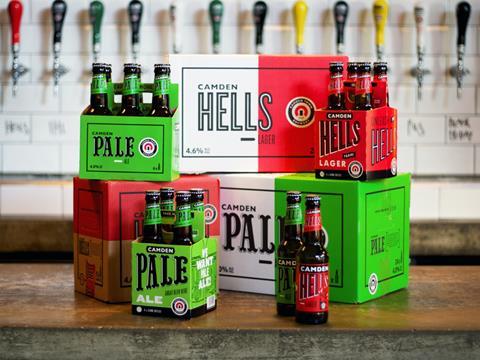 Camden Town Brewery is set expand its production capacity, having signed an agreement to lease a second site just months after being bought by AB InBev.

Expected to begin operating in spring next year, the 57,420 sq ft premises – an investment of about £20m – are located at SEGRO's Navigation Park in Enfield, 12 miles north of the craft beer maker's headquarters in the railway arches of Camden, North London.

The new facility – a carbon-neutral building – will see 70 more employees joining Camden Town Brewery, which has its flagship Hells Lager listed by Waitrose.

At the beginning of February 2015, the craft brewer announced its ambition to raise £1.5m via Crowdcube to finance the opening of a new brewing site in the capital.

The business went on to smash its target by bringing in £2.75m from 2,173 investors through the crowdfunding campaign – but their shares were later bought back by Camden as part of the brewery's acquisition by AB InBev in December. A deal announced last April, to sell a 20% stake to an unnamed Belgian manufacturing family for £10m, never went through.

"The exciting events of last year have given us a great opportunity to transform Camden Town Brewery from an outstanding London brewery to a world famous one," said founder and CEO Jasper Cuppaidge. He claimed the new facility would allow the business to introduce more bespoke and seasonal lines, and would help free up production capacity at HQ to allow for more R&D there.

"With the support of AB InBev and this new addition to our family, built to our exacting standards, Enfield will not only keep all our brewing close to home in North London, but also enable us to make more great beers to satisfy the thirst of beer lovers out there, and maintain our commitment to full-flavoured and distinct beers," Cuppaidge added.