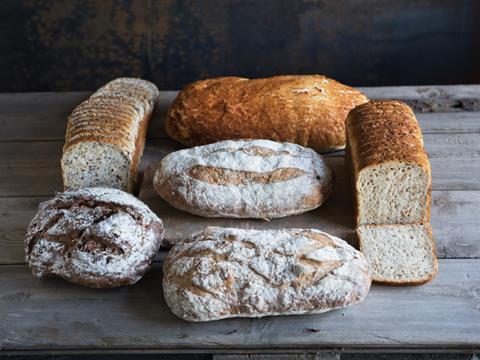 Top story
Finsbury Food Group (FIF) is proposing to close its lossmaking Grain D'Or business, leaving 250 jobs at risk.
Grain D'Or provides premium baked goods for the UK pastry sector from its London base in Brent.
Finsbury said in a statement to the London Stock Exchange this morning that it was looking at closing the business as it had been historically loss making despite efforts to turn it around.
In recent years, Finsbury has implemented a range of initiatives to improve the business, including strict cost controls and introducing new working practices. However, Grain D'Or still made an overall operating loss in the the 12 months to 1 July 2017 on revenues of £28.5m.
Finsbury will now enter into a formal consultation period with the 250 employees and unions concerning the proposal. A spokesman for the group said Finsbury would fully engage with any alternative proposals.
"Finsbury is a strong multi-channel business and a large diversified speciality bakery group," the stock exchange statement added.
"As outlined in its recent trading update, on 17 July 2017, the group is performing well. The board believes that despite the current pressures on the industry, it is well equipped to maintain its market leading position and continue to deliver growth and improved shareholder value over the period ahead."
Finsbury is one of the largest speciality bakery groups in the UK, supplying a range of blue chip customers in grocery retail and foodservice sectors.
Transformative deals in 2014 and 2015 to acquire morning goods specialist Fletchers and Johnstone's, which opened up the coffee shop market, doubled sales at the group to more than £300m.
However, growth ground to a halt this year as inflationary cost pressures squeezed the business.
In its recent trading update, Finsbury said double-digit growth in its overseas division had helped offset higher costs in the year ended 1 July 2017.
Shares in Finsbury have fallen 1.3% to 111p as the market reacted to the plans to close Grain D'Or, which will led to one-off restructuring and redundancy costs if it goes ahead.
Morning update
The Tesco Compensation Scheme opens today for about 10,000 eligible shareholders and bondholders.
The scheme, agreed by Tesco with the Financial Conduct Authority (FCA) in March this year, is set to payback shareholders for any lost value in the wake of the accounting scandal at the supermarket, which saw a £300m black hole discovered in its 2014 accounts.
It will compensate investors who were net purchasers of Tesco shares or certain listed bonds between 29 August 2014 and 19 September 2014.
Each shareholder will be entitled to compensation of 24.5p per share purchased, plus interest at 1.25% per annum if the net purchaser is an institutional investor or 4% per annum if a retail investor.
The FCA estimated that the payback will cost Tesco as much as £85m.
Tesco has appointed KPMG to administer the compensation scheme, with oversight from the FCA.
Shares in Tesco were unaffected as markets opening this morning, making further gains on yesterday's rise (see below), up another 1.4% to 186.8p.
Yesterday in the City
Tesco (TSCO) shot to the top of the FTSE 100's list of biggest risers yesterday as the latest supermarket market share data from Kantar Worldpanel and Nielsen showed the UK's biggest grocer was dealing with inflation better than its rivals. Tesco has kept prices low as part of its ongoing turnaround strategy, with Kantar putting its sales growth over the past 12 weeks at 3% and Nielsen at 3.2% - well above the rest of its big four peers. Its shares soared 4.1% to 184.2p, dragging up takeover target Booker alongside it, with the wholesaler up 3% to 201.4p.
Morrisons (MRW), which fared well during the period, also climbed 1.8% to 249.1p. The Yorkshire retailer recorded its ninth consecutive period of growth as sales rose more than 2%.
Sainsbury's (SBRY) only just kept its head above water, with shares up just 0.04% to 237.7p as sales increased 2% but its market share declined.
Ocado (OCDO) also benefitted by rising optimism in the industry, finishing 1.5% higher at 290p, with Marks & Spencer (MKS) also up 0.8% to 319.2p.
The strong showing from Tesco helped the FTSE 100 climb 0.9% to 7,381.74 points, with the ONS' announcement that the UK had recorded its first surplus in 15 years in July also benefitting the blue-chip index.
Outside of the sector, Coca-Cola HBC (CCH) increased 1.9% to 2,597p, WH Smith (SMWH) was up 1.7% to 1,863p, and Associated British Food (ABF) rose 1.2% to 3,180p.
Only a handful of grocery/fmcg stocks closed in the red, with PZ Cussons (PZC) 0.1% behind at 345.7p and British American Tobacco (BAT) down 0.08% to 4,773p.