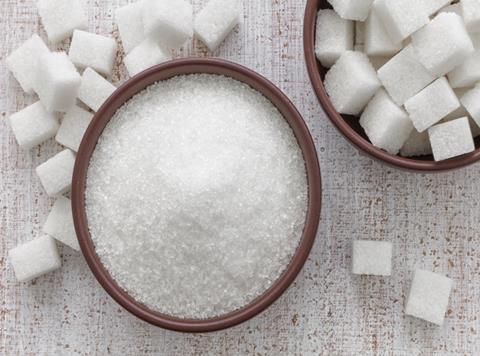 Top story
Associated British Food (ABF) has reached agreement with the board of Illovo Sugar to acquire the remaining near-50% it doesn't already own in the South African sugar producer for rand 5.6bn (£262m).
The agreed offer price per share for the 48.65% stake is rand 25 representing a total consideration of rand 5.6bn (£262m) to be settled in cash.
On 8 February ABF said it had made a non-binding expression of interest to acquire the business for rand 20 per share and on 18 March 2016 it confirmed takeover talks remained ongoing but no firm offer had been made.
Illovo is listed on the Johannesburg Stock Exchange and is the largest sugar producer in Africa. It has leading market positions in South Africa, Malawi, Zambia and Swaziland and a strong presence in Mozambique and Tanzania.
"Africa is a growth market for sugar, driven by increasing populations and rising incomes," ABF said in a statement. "Illovo is well positioned to capitalise on this growth although high global sugar stocks, low world sugar prices and forthcoming changes to the EU sugar regime have created a challenging trading environment.
"AB Sugar has a strong track record of commercial development and delivering performance improvement programmes and believes that full ownership will accelerate Illovo's progress in these areas."
ABF acquired its majority shareholding in Illovo in 2006.
Morning update
There is little else of note on the stock exchange this morning.
The FTSE 100 has bounced back (see below) to open 51 points higher than last night's close (or 0.8% up) at 6,187.79 points, with more gains of 1.2% to 438p at M&S, 0.3% at Sainsbury's to 288p helping. Other good starters included Fever-Tree (FEVR), which has climbed 1.5% to 654p and McBride (MCB), up 1.7% to 163.9p.
Hilton Food Group (HFG) has had rotten start to the day with the share price down 2.3% to 536.4p, WH Smith (SMWH), which has results next week, also fell 1.5% to 1,850p and C&C Group (CCR) was also down 0.3% to €3.91.
Yesterday in the City
Marks & Spencer (MKS) was one of the big movers on the FTSE 100 yesterday, with shares rising 3% to 433p after general merchandise sales in the fourth quarter were not quite as bad as feared and the City took kindly to new CEO Steve Rowe.
Sainsbury's (SBRY) was the another top five riser on the blue-chip index, up 2.7% 287.2p, as it pulled the plug on Brand Match price-matching scheme to focus on lower everyday prices. However, the main driver for the impressive performance was more likely the upgrade by analysts at Exane, who called the Argo takeover "inspired".
Cranswick (CWK) was the day's other decent riser, with shares up 1.2% to 2,188p
Some of the shine came off Ocado (OCDO) yesterday, which was up more than 17% this week as international rumours circulated, but it finished the day down 2% to 334.7p.
Dairy Crest (DCG) was also down 3.3% to 600.5p, as was Booker (BOK), down 1.4% to 170.3p.
Despite the strong momentum from M&S and Sainsbury's, the FTSE 100 faltered to close down 0.4% to 6,136.89 points.