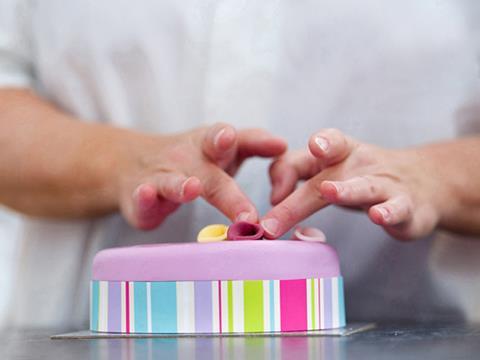 Top story
Bakery and cake supplier Finsbury Food Group (FIF) has grown revenues by 45.8% in the year to 27 June as acquisitions boosted sales.
Total Company sales revenues grew to £256.2m, an increase of 45.8% on last year largely thanks to its acquisition of Fletchers. Its full-year revenues include organic growth 6.1%, representing an additional £10.7m of income, primarily within its Cake division.
The Fletchers acquisition, completed at the end of October 2014, contributed £69.3m of additional sales revenue, helping its UK bakery division grow by 52.2%. Its recent Jonstone's Just Desserts acquisition occurred too late in the period to have a material impact.
Finsbury said in the second half it benefitted from strongly growing revenues and earlier than planned synergy benefits from the Fletchers acquisition.
Finsbury stated: "Consumer markets remain challenging and we anticipate that the Fletchers and Johnstone's acquisitions will drive the Group's growth in the new financial year."
CEO John Duffy added: "Our EBITDA and profit outperformance illustrates that we have the right strategy in place, particularly in the continued challenging market conditions.
"As one of the largest speciality bakery groups in the UK, we believe we are well positioned to continue to deliver against our strategy and are confident that the business, with our latest acquisitions, will drive group growth and shareholder value."
Morning update
Carrefour and Casino have both released second quarter trading updates.
Carrefour has reported first half sales of €42.3bn, up 5% in total and 2.9% on an organic basis. Growth ex-petrol came in at 6.3% and organic sales growth of 1.8%. In the second quarter, sales of €21.4bn were up 4.2% and 2.6% on an organic basis against strong comparatives from 2014. Second quarter growth in France was 5.5% (1.1% organic), while internationally it saw 5.6% growth (3.8% organic).
Conversley, Casino reported a 1.5% fall in headline second quarter revenues to €11.8bn, representing a fall of 2.2% on an organic basis. Casino said sales were impacted by a negative currency effect of -2.8% and a calendar effect of -0.7%. Excluding changes in scope of consolidation (+2.6%) and the calendar effect, organic growth was "virtually unchanged" compared with 2014. Organic sales were 0.4% up France with same-store sales up 0.1%, customer traffic up 2.4% and volumes up 1.8%
This morning also brings a trading update from meat packaging firm Hilton Food Group (HFG). Hilton Food Group for the 28 weeks to 12 July. Although no updated figures are provided, Hilton said trading has been "in line with the board's expectations".
However, it warns: "Challenging consumer conditions remain in some countries and the appreciation of Sterling against the currencies in which Hilton trades has continued to have an effect on our results."
Hilton said it has made "good progress" in Western Europe and in the UK, where it has expanded its production facilities, volumes have continue to grow. "The group's financial position remains strong and Hilton continues to explore opportunities to grow the business in both domestic and overseas markets," the company stated.
The FTSE has opened up 0.4% to 6,777.6pts this morning.
Finsbury Food Group has leapt 6.8% to 92.7p in early trading, while Hilton is down 7.9% to 430.5p. Casino is up 3.7% to €71.5, while Carrefour is up 0.6% to €30.3.
Yesterday in the City
It was a less dramatic day for the markets yesterday after recent volatility as the FTSE 100 ended the day flat at 6,753.7pts as investors awaited a Greek parliamentary vote on its bailout agreement.
One interesting mover was JD Wetherspoon (JDW), which fell 8.4% to 706p after warning of the potential impact of Chancellor George Osborne's new "living wage" plans.
There were few dramatic movements amongst the grocery sector's biggest players, with Imperial Tobacco's (IMT) 1% rise to 3,3305p the biggest movement amongst the sector's FTSE 100 constituents.
Agriculture firm Carr's Group (CARR) saw its shares dip 0.4% to 169p despite announcing yesterday it was on course to hit full-year expectations.
Elsewhere, Ocado (OCDO) was up 1.5% to 470.8p and Booker (BOK) rose 1.4% to 170.8p, while PZ Cussons (PZC) fell 3.9% to 353.6p and Marston's (MARS) was 2.5% down to 157.9p.