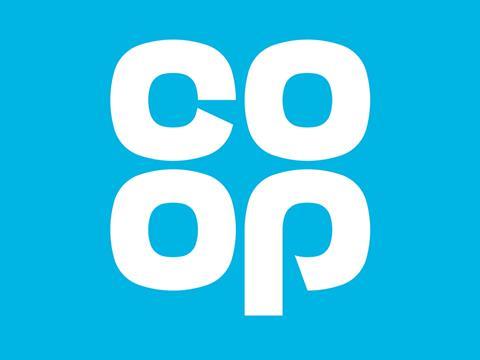 Top story
Co-op members voted overwhelmingly to focus further on tackling modern slavery and packaging waste at this weekend's Annual General Meeting.
Members will seek to raise awareness and campaign for greater support for victims of modern slavery in the UK, with The Co-op extending its 'Bright Future' partnership with City Hearts to other organisations which support victims.
A motion to make 80% of the Co-op's packaging easy to recycle by 2020 – working towards an ultimate target of 100% easy to recycle packaging – was also backed by members at the AGM in Manchester.
A vote to re-commit to fairtrade values, suppliers and producers means the Co-op will aim to extend its ingredients policy beyond cocoa, so wherever it uses bananas, tea and coffee in its cakes, desserts and confectionery, it will be sourced on fairtrade terms. The business said that no other retailer does this.
The Co-op also extended its commitment to British produce, announcing it would source £2.5bn worth of UK farm products over the next three years. It added it would also become the only retailer to sell 100% British own-brand frozen meat, extending its pledge on fresh meat to freezer food.
In a further commitment, the Co-op will extend its buying season for British fruit and vegetables, add new British flower varieties, and give growers long-term contracts.
Chairman Allan Leighton said: "The commitments we've made today on fairtrade, to help fight modern slavery, cut packaging waste and back British suppliers are what the Co-op is all about.
"Working closely with our members, colleagues and communities I am confident that we can continue to champion a better way of doing business."
In further developments, group CEO Steve Murrells was elected as an executive director, Allan Leighton and Chris Kelly were re-elected as independent non-executive directors and Paul Chandler was re-elected as a member nominated director.
Membership at the Co-op increased by more than 840,000 last year, driven by the launch of the new 5 + 1 membership scheme.
Morning update
It is a quiet start to the week on the stock market.
The FTSE 100 was buoyant as markets opened, rising 0.3% to 7,494.81 points. Marks & Spencer (MKS) leapt 1.2% to 389.6p ahead of full-year results on Wednesday, Booker (BOK) is up 0.8% to 200p, along with WH Smith (SMWH) and Tesco (TSCO), up 0.8% to 1,788p and 0.8% to 183.9p respectively.
Sainsbury's (SBRY) has also logged a good start to the day with a 0.7% increase to 276.1p, but Morrisons (MRW) has slipped 0.3% to 241.7p. Greencore (GNC) is another faller ahead of its results tomorrow.
This week in the City
It's looking like a fairly busy week ahead for grocery/fmcg. Tomorrow morning we get finals from pork supplier Cranswick and half-year figures from sandwich maker Greencore.
Then Wednesday brings the Marks & Spencer finals, which will be the first big assessment of CEO Steve Rowe's tenure. The City is expecting a big dip in fashion sales and a sharp fall in annual profits, underlining the scale of the challenge for Rowe and his new chairman, former Asda boss Archie Norman. Britvic will also report interims on Wednesday and Hilton Food Group holds it AGM.
On Thursday, in wider retail, Halfords and Pets at Home report annual results, alongside B&M Bargains. Sucralose producer TATE & Lyle is set to post its preliminary results on Thursday. And PayPoint also puts out its annual figures.