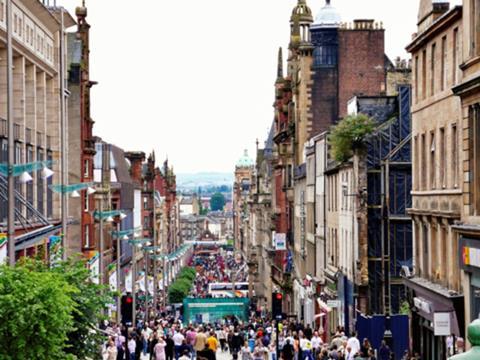 Top story
Consumer confidence slipped back in July on concerns over the UK economy, according to GfK's latest UK Consumer Confidence Index released this morning.
The index decreased by three points to +4 in July, with expectations for the general economic situation over the next 12 months decreasing by five points to -1 – ten points lower than this time last year.
Joe Staton, Head of Market Dynamics at GfK, said this is driven "by anxiety over the potential Grexit melt-down and global uncertainty" and that "consumers are feeling less secure about wider economic prospects for the country as a whole this month".
However, on a more personal level, the index measuring changes in personal finances during the last 12 months has stayed +4 this month, which is 15 points higher than July 2014. The overall index score of +4 remains 15 points higher than July 2014.
Staton said: "With wage inflation outstripping price inflation, and good news about improving growth and employment prospects, our expectations to next summer remain stable and considerably more optimistic than during July last year.
"Overall, despite this month's dip, the underlying message is strong."
Morning update
Waitrose saw sales edge up 0.6% in the week to the 25 July, despite the poor weather to start the school holidays. Waitrose said ready meals were up by 26% on 2014, while drinks associated with colder weather were also on the rise as sales of coffee and hot drinks were up by 21%. Waitrose's sales for the first 25 weeks of its financial year are up 1.2%, which represents a like-for-like decline given the contribution of new space.
Elsewhere, Ferrero has extended its offer period for Thorntons (THT) shareholders to 1pm on 13 August ahead of Thorntons expected delisting on 20 August. Ferrero has currently has agreed to buy 92.3% of the total issued share capital of Thorntons.
The FTSE has opened flat this morning, just 2pts higher at 6,671.5pts.
Yesterday in the City
The FTSE 100 continued its good run of recent days, closing 0.6% higher at 6,668.9pts points and reaching its highest point of the past five days at 6,697.4pts during Thursday.
However, Diageo (DGE) shares didn't join in the positive sentiment, falling 1.6% to 1,811 after the spirits giant reported an 8% rise in pre-tax profit, but flat organic sales and falling volumes.
Two companies whose trading updates were better received by the market this week were British American Tobacco (BATS) and Greggs (GRG). BAT was up another 1.6% yesterday to 3,740, while Greggs leapt another 4.4% to 1,341p. Greggs' shares are now up 14.4% this week and almost 85% so far this year.
Major grocery fallers yesterday included Ocado (OCDO), down 2.8% to 387.6p, and Greencore (GNC), down 2.1% to 312.1p.