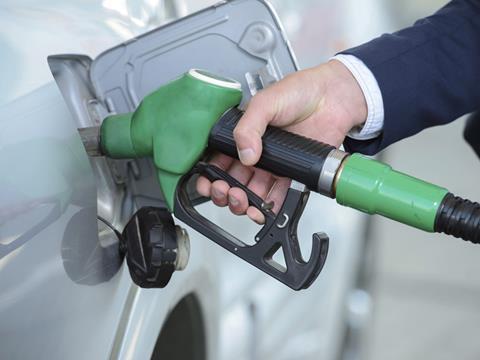 Top story
The supermarket petrol price war looks set to step up another level today when Morrisons (MRW) announced a 4p a litre cut to the price of diesel, according to reports.
Tesco cut 2p per litre off the cost of diesel and 1p off unleaded petrol on Thursday, with Asda and Sainsbury's responding on Friday with identical price cuts.
The Sunday Times wrote that Morrisons will follow suit today cutting 4p from the price of a litre of diesel and up to 1p from a litre of unleaded petrol. Morrisons' price cut will bring down the average cost of a litre of diesel to 107p and a litre of unleaded to 112p at its 336 forecourts.
The cuts on the forecourt come as crude oil dipped below $50 a barrel last week, having lost more than half its value since last summer.
Morning update
We're well ensconced in the holiday season now and the City newsflow has slowed to a trickle.
Russian grocery group Magnet announced this morning that retail sales grew 24.3% during July, with Russia's largest food retailer opening (net) 211 stores during the period to reach 10,939 stores nationwide. The sales rise comes despite Russia food inflation of -0.3% in July 2015.
The FTSE has opened 0.6% lower this morning, falling to 6,678.7pts. Most grocery stocks are trending down, but Sainsbury's (SBRY) and Tesco (TSCO) have been particularly hit in early trading, falling 1.6% to 263.5p and 1.5% to 212.6p respectively.
This week in the City
There's not too much in the way of UK company announcements this week, the most notable being first half results from Coca Cola HBC (CCH) on Thursday a week after the mega-merger of a number of its European Coke bottling contemporaries.
Internationally, Brazilian food group Marfrig has a second quarter earnings update on Wednesday, while Nestle's half year results are on Thursday.
In economic updates, Tuesday brings this month's BRC Sales Monitor, while Wednesday sees the Office of National Statistics issue the latest UK unemployment figures.