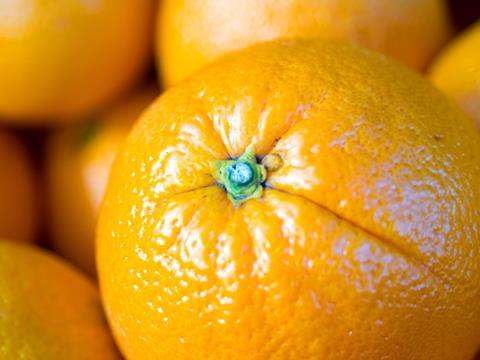 Top story
Acquisitive multinational ingredients company Frutarom has snapped up two Hong Kong companies for $17m (£11.3m) as it continues to expand its reach in world markets.
Inventive Technology and Prowin International (collectively known as Inventive) were founded in 1998 and develop and manufacture flavours using technology for combining flavours with fruit components, chocolate, grains and nuts in many food products, particularly dairy products, ice creams, pastries and beverages.
Inventive, which had sales of $13.7m (£9.1m) to the end of October, has manufacturing, R&D and marketing facilities at Zhàoqìng in southern China where it has excess production capacity, as well as an R&D and sales centre in Shanghai and sales and marketing offices in Hong Kong.
Its customer base includes blue-chip global food and beverage manufacturers and its products are sold in China, Southeast Asia, the Middle East and South America.
"The company's management maintains excellent long-lasting relationships with these leading customers and Frutarom anticipates being able to make use of these ties to capitalise on an abundance of cross-selling opportunities," Frutarom said in a statement on the London Stock Exchange, where it has a dual listing with Tel Aviv.
"Inventive's founders, with their rich and accomplished experience in the industry and who are currently running Inventive successfully, will continue in their managerial roles with the company."
Israeli-headquartered Frutarom has dipped its hand in the M&A market a dozen times in 2015, with deals concluded in Belgian, Poland, Spain, China, the US and Canada.
It also snapped up Midlands-based flavours company FoodBlenders in February for £1.6m. Frutarom CEO Ori Yehudai said at the time that the deal provided further reinforcement of its growing activity in the UK.
The group has significant production and development centres on four continents and sells more than 31,000 products in 150 countries to customers in the food and beverages, pharmaceutical, health food and cosmetics industries.
Morning update
An extremely quiet morning on the LSE this morning ahead of Ocado's Q4 update tomorrow. After yesterday's slide, the FTSE 100 opens another 0.05% down at 6,130.8 points, with Morrisons down 0.4% to 143.7p and Tesco rebounding slightly, up 0.3% to 157.1p.
Yesterday in the City
Ocado (OCDO) shares continued to fall yesterday, with a 5.1% slump to 352.6p. The stock is down 7.4% so far this week suggesting that the City has lost confidence that Ocado will unveil its first international partnership in Thursday's Q4 update as promised.
Poundland (PLND) was in the doldrums again, falling 3.8% back down to 214p. The stock had undergone a mini rally recently after CEO Jim McCarthy invested in more shares to stop the rot. It hasn't appeared to have had the desired long-term effect.
Morrisons (MRW) ended the day 0.9% lower at 144.4p despite climbing to 150p in early trading after HSBC issued a note upgrading to retailer to 'hold'. Analyst Dave McCarthy said: "New management is doing the right things, but lack of a scale, adverse differential inflation and competition with Asda and the discounters means this might not be enough given the disadvantageous starting point."
Tesco (TSCO) also dipped at the last to finish 0.3% down at a year low of 156.6p. Yesterday marked the one-year anniversary of its profit warning when the retailer flagged that full-year trading profits would be 20-30% below expectations. The share price is now sitting exactly where it was back at the end of that particularly gloomy day for the supermarket giant. Downgrades from Exane BNP Paribas and Morgan Stanley this week haves not helped the beleaguered grocer.
Sainsbury's (SBRY) bucked the trend and was of very few FTSE 100 risers thanks to a bullish broker note from Stifel, which upgraded the supermarket to "buy" due to it being better positioned than its peers. The stock jumped 1.2% to 244.7p – it had been as high as 252p.
The FTSE 100 also had a tough day thanks to big losses for mining stocks as a result of a global commodity price rout, with the blue-chip index falling 1.4% to 6,135.2 points.