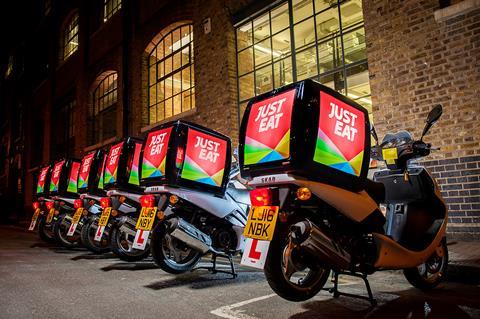 Top story
Just Eat Takeaway.com is taking action against German rival Delivery Hero, accusing it of breaking a standstill agreement by announcing plans to increase its stake in the newly merged UK-listed firm.
Just Eat Takeaway.com announced this morning it has initiated arbitration proceedings with the International Chamber of Commerce against Delivery Hero "to enforce its contractual standstill undertaking".
Takeaway.com said it believes that Delivery Hero S.E. has failed to comply with its standstill undertaking after it announced last month it had agreed to acquire 8.4m Just Eat Takeaway.com for €798m financed by a multi-year equity collar transaction
The standstill agreement was entered into in connection with the acquisition of the Germany Delivery Hero businesses in April 2019.
"Delivery Hero's failure to comply with its standstill undertaking constitutes a breach of the Relationship Agreement," Just Eat Takeaway.com stated.
The largest shareholder in Delivery Hero is Prosus, which unsuccessfully tried to hijack the merger between Just Eat and Takeaway.com late last year with its own multi-billion pound bid.
Before the merger Takeaway.com bought Delivery Hero's German food delivery businesses Lieferheld, Pizza.de and foodora.
Delivery Hero also sold its UK business Hungry House to Just Eat for £200m in cash, plus another £40m based on performance in 2016.
Delivery Hero said earlier this month its purchase of shares in Just Eat Takeaway.com was designed to "restore its exposure to Just Eat Takeaway.com following the dilution caused by the merger between Takeaway.com and Just Eat".
Morning update
The FTSE 100 has finally started a day on the front foot, recovering 2.5% this morning to 6,744.3pts after last week's hammering.
The biggest risers so far today include FeverTree (FEVR), up 4.6% to 1,320.5p, WH Smith (SMWH), up 4.2% to 2,008p, Morrisons (MRW), up 3.9% to 178p, AG Barr (BAG), up 3.7% to 555p and Ocado (OCDO), up 3.7% to 1,103.5p.
This week in the City
It looks to be a quieter week for the grocery industry this week after a flurry of annual results last week.
Most notably for the stock market this week, City and high street success story Greggs (GRG) will issue its full year results tomorrow morning.
On Wednesday, packaging giant DS Smith (SMDS) will release a third quarter trading update, while sausage skin manufacturer Devro will issue its full year earnings.
Thursday brings eagerly awaited annual results and bonus news for John Lewis Partnership.
Internationally, food delivery firm Hello Fresh will issue full year results tomorrow along with Nivea supplier Beiersdorf, while in the US retailers CostCo and Kroger will publish interim earnings and full year results respectively on Thursday.
In economic news, the Kantar and Nielsen grocery market share figures are published on Tuesday, while Wednesday evening brings the quarterly FTSE index review, with Morrisons reported to be at risk of falling out of the FTSE 100.