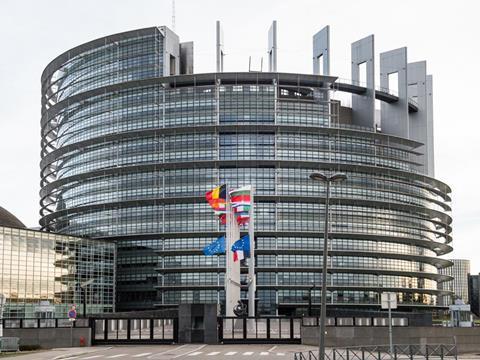 Top story
The economic shock caused by Brexit could drive UK retail sales 6% lower by 2020, according to a new report published today by the Economist Intelligence Unit.
The report suggests that a vote to leave the EU in next week's referendum would hit retail sales by 3% by 2017, putting total sales back below their 2015 levels.
By 2020 nominal retail sales will be 6% lower than if the UK votes to remain in the EU, the report claims, costing the UK retail industry around £24bn in collective sales. The report says UK retail sales will reach £396.3bn by 2020 from their current level of £345.4bn without Brexit, but leaving the EU will bring sales growth down to £372.5bn by 2020 instead.
The sales fall would be largely driven by the wider impact of Brexit to the UK economy – with UK GDP falling by around 6% over the next four years and not returning to growth until 2020.
The warning comes as polls increasingly show a preference for Brexit, sending shockwaves through the markets. The FTSE 100 plunged by more than 2% yesterday back below 6,000pts (see 'Yesterday in the City' below) as the prospect of Brexit seemed to increase with The Sun backing the Out campaign.
Morning update
Other than Poundland's annual results tomorrow, there is little in the way of scheduled City news in the diary this week and this morning is no exception.
The only announcement of note is that AIM-listed palm oil producer DekelOil has bought a further 5% stake in its joint venture CS DekelOil Siva Limited to take its stake to 86%. It will raise an additional £1.65m to pay for the stake via a share placing.
The FTSE has begun a tentative comeback this morning after the share price carnage of recent days by rising 0.9% back up to 5,974.4pts so far this morning.
The supermarkets are benefitting from the better market sentiment, with Tesco (TSCO) one of the FTSE's top risers climbing 3.3% this morning to 152.3p. Ocado (OCDO) is back up 3.1% to 224.4p after its torrid recent run, while Sainsbury's (SBRY) is up 1.8% to 235.1p and Morrisons (MRW) is up 1.6% to 176.7p.
Elsewhere, Poundland (PLND) is coming back down to earth after yesterday's astonishing rise (see below), easing back 4.9% to 186.3p so far this morning.
Yesterday in the City
The FTSE 100 hit a new three-month low yesterday, wiping the best part of £30bn off the value of Britain's top companies as the index fell 2% to 5,923.5pts on increasing Brexit fears as polls show the Leave campaign with all the momentum ahead of next week's vote.
There were big grocery and fmcg share price falls almost across the board yesterday, with few surviving the downturn unscathed.
Retailers were amongst those worst hit, including Morrisons (MRW), which slumped 3.8% to 174p, Marks & Spencer (MKS), which fell 3% to 348.7p and Sainsbury's (SBRY), which dropped 3% to 231p.
Ocado (OCDO), didn't match its dramatic falls of Monday, but still ended the day 2.9% down to 217.7p. Other fallers included Cranswick (CWK), down 4.7% to 2,112p, PureCircle (PURE), down 3.9% to 288.5p and Fever-Tree (FEVR), down 3.4% to 674.5p.
One very notable exception to the trend was Poundland (PLND), which leapt 23.7% to 195.8p yesterday despite its annual results forecast to miss expectations tomorrow. Poundland leapt after news emerged of a mystery buyer of more than 40m shares at 195p per share – well above market value of 155p per share.
The dramatic share price falls made the announcement of official UK inflation figures something of a sideshow yesterday. The Office of National Statistics said the consumer price index (CPI) remained at 0.3% in May, while the retail price index (RPI) rose slightly from 1.3% in April to 1.4%.