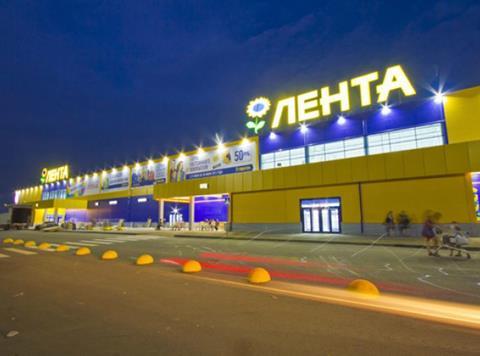 Top story
UK-listed Russian supermarket chain Lenta is seeking to raise RUB5bn (£49m) via the bond markets to fund new store openings.
The bonds will have a 36-month put option from placement and a maturity of 10 years with a nominal value of RUB 1,000 each. It is anticipated that order books will be opened on 8 September 2015, with a closing date of 8 September 2015.
Proceeds raised from the bond issue will "provide Lenta with additional financial flexibility to accelerate its store opening programme in 2016 and beyond".
Yesterday Lenta announced it had agreed to buy three new Russian stores and three land plots from O'Key Group. Chief executive Jan Dunning said: "Lenta continues to deliver industry-leading growth in sales and selling space despite a challenging consumer and macro environment."
Lenta operates 120 hypermarkets in 631 cities across Russia and 27 supermarkets in Moscow.
Morning update
With the wider economic turmoil ongoing, the markets are far from benign, but this week looks like a slow news week in terms of company updates.
The FTSE looks to have rebounded somewhat this morning, back up 0.7% to 6,102.5pts in early trading.
The FTSE 100 gets its annual revenue this afternoon – with Morrisons teetering on the edge of demotion, though engineering firm Weir looks assured of being dropped from the index.
Most stocks started the day positive – including Diageo (DGE) up 1.5% to 1,716.5p. However, Morrisons (MRW) continued to slide – down another 0.7% to 161.2p, its lowest level since November last year. Morrisons' market cap has fallen below £4bn, with a number of FTSE 250 firms currently with a market cap above that level.
Yesterday in the City
The market lurched back downwards yesterday as the volatility driven by worries over the Chinese economy shows little sign of abating.
The FTSE 100 plunged 3% to close down at 6,058.5pts on weak manufacturing data from China, with mining firms leading the fallers.
Few grocery firms escaped the downturn, with Coca-Cola HBC (CCH) amongst the worst hit, falling 4.2% to 1,281p.
The supermarkets survived last week's 'Black Monday' relatively intact, but suffered heavy falls yesterday. Morrisons led the way, falling 3.6% to 162.4p, while Tesco (TSCO) dropped 3.1% to 185.4p and Sainsbury's (SBRY) was 2% down to 237.9p.
FMCG firms hit included Unilever (ULVR), down 2.3% to 2,563p and Associated British Foods (ABF), down 2.3% to 3,129p.
There were a handful of risers despite the market turmoil, most notably Ocado (OCDO) was up 1.2% to 347p and Dairy Crest (DCG) rose 0.5% to 589p.