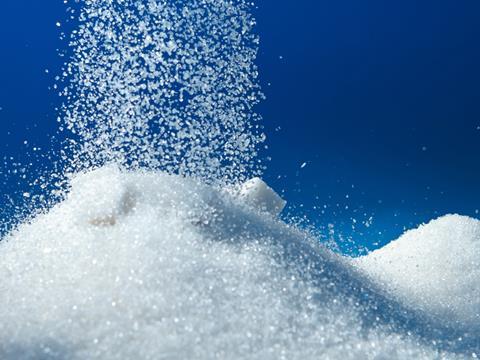 Top story
Full-year losses more than doubled at Real Good Food (RGD) as revenues collapsed in its now sold sugar division Napier Brown.
Its pre-tax loss for the year to 31 March rose to £3.5m from £1.5m in the prior year on revenues that dropped 14.5% to £233m.
The fall in revenues at Napier Brown, sold after year-end for £34m to Tereos, was primarily responsible for the falling revenues – with the division seeing income fall £128.3m from 162.3m last year.
Revenues from continuing operations dipped 5.1% to £104.6m, but operating profit for continuing operations rose to £3.2m from £2.7m in the prior year.
Pieter Totté, Executive Chairman, commented: "The total Group figures for last year were dominated by the market issues in sugar which impacted both Napier Brown and Garrett Ingredients.
"Trading in the early months of the new financial year within our continuing businesses has begun well and with the funds from the sale of Napier Brown being received in May we are now in a position to fast-track some of the investment opportunities. This will include spend on jam, sauce and pie-filling capability at R&W Scott; infrastructure at Haydens to support its growth; and increased capacity at the Renshaw site in Liverpool.
"We will also look at potential bolt-on acquisitions which will help build our presence in our chosen markets, but only where there is a sensible financial and operational investment case."
Morning update
SSP Group (SSPG) has agreed to acquire 32 outlets in Germany from Wiener Feinbäckerei for approximately £5m. The outlets sell bakery products in travel locations in Germany, with 30 of them located in railway stations and two in airports. The profit attributable to the assets in 2014 was approximately £1m.
Waitrose's sales for the week ending 1 August increased by 1.4% compared to last year with buying trends influenced by the "erratic" British weather as customers purchased products more commonly associated with the winter months, such as frozen meat and vegetables.
MD Mark Price commenting in the sales update: "We are now halfway through our trading year and I'd like to thank everyone in Waitrose for your extraordinary efforts and incredible hard work over the past six months. It is because of your dedication that, even in these brutal market conditions, we continue to outperform the industry on sales, win new customers and gain market share."
The FTSE 100 has opened slightly lower - down 0.1% to 6,741.9pts. Real Good Food is 1.9% down at 51p.
Yesterday in the City
Coca-Cola Enterprises (CCE) was up 3% in New York yesterday to $53.39 after the announcement of its €28m mega-deal to merge with two European Coke bottlers to create Coca-Cola European Partners.
The FTSE 100 edged down 0.1% to 6,747.1pts, despite receiving a boost from the Bank of England that only one member of its Monetary Policy Committee voted for a rate rise last month. However, the market reacted with caution comments from Governor Mark Carney that the time for a rate rise was moving closer.
The supermarkets had another good day, with Tesco (TSCO) up 1.6% to 218.9p, Morrisons (MRW) up 1.1% to 186p and Sainsbury's (SBRY) up 0.7% to 266.6p.
Poundland (PLND) rose 1.9% to 353p after being upgraded to buy by broker Jefferies with a price target of 400p.
Dairy Crest (DCG) was up 2.7% to 605p, but Ocado (OCDO) dropped 2.2% to 397.5p and Greggs (GRGS) fell 2% to 1,259p.