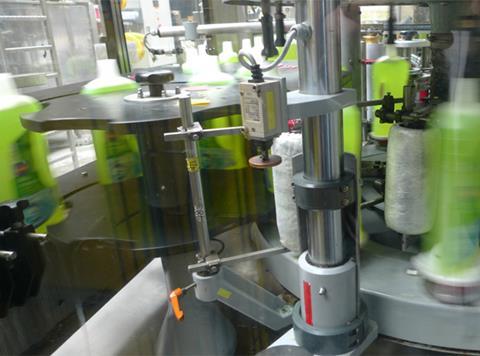 Top story
Revenues at McBride (MCB) fell by £44.5m – or 5.9% – to £705.2m, with household sales lower by 5.8% and personal care & aerosols down 6.3%, as the household goods manufacturer completed the first stage of its 'Repair, Prepare, Grow' strategy.
Reducing complexity in its customer and product portfolio accounted for 2.1% of the year-on-year decline in group sales in the year to 30 June 2017.
Overall volumes also came under pressure as McBride's markets became increasingly competitive, the group said. Price pressure contributed to 0.7% of the revenue decline a result of lower item prices.
In the household division, revenue in the UK fell 5.8% to £155.4m as a number of retailers delisted some secondary brands as part of range resets.
In personal care & aerosols, the European businesses saw volumes lower by 7.9% overall, with the main markets for these products, UK and France, continuing to see private label volumes under pressure from brands and high levels of in-store promotional activity.
However, on a reported basis McBride reported a 3.6% boost in group revenues as it was aided by the translation effect of a strong euro.
The group also kept a tight hold of costs, despite rising raw material prices, to protect margins, with adjusted operating profits up 14.6% to £41.5m and an increase of 21% in operating profits to £39.8m.
Pre-tax profits fell 25.6% to £19.2m after finance costs and exceptional items related to a debt refinancing and restructuring of a factory in Poland.
CEO Rik De Vos said: "We are pleased to have delivered another year of improved financial performance in line with our strategy. Whilst revenues have been under pressure in a number of territories, strong margin management and cost control have delivered increased earnings.
"We have successfully completed the first phase of our three-phase strategy of 'Repair, Prepare, Grow' to restore McBride to its core capability of manufacturing excellence. The 'Prepare' phase is on track and we have now finalised the growth strategy and associated capital expenditure plans to support the 'Grow' phase.
"Trading in the first few months of the new financial year has been satisfactory and in line with the board's expectations for the full year. We are maintaining our focus on cost and efficiency initiatives to mitigate the impact of any current pressures on revenue. We anticipate financial performance weighted towards the second half of the year as increases in revenues from our 'Grow' strategy begin to benefit the business."
Earlier this week McBride revealed it had bought Danish dish-wash and laundry products firm Danlind for £10.8m.
Shares in the group have tumbled 3.5% so far this morning to 187p on the results.
Morning update
Tobacco giant Imperial Brands IMB) has raised £230.8m from a sell-down of its holding in distribution company Logista. The group agreed to sell 13.3 million shares of €0.20 each in a placing on the Madrid Stock Exchange. Following completion of the placing, Imperial Brands will indirectly hold about 60% of Logista's issued share capital.
CFO Oliver Tant said: "Logista continues to perform strongly and we have taken this opportunity to realise further value from the business and use the proceeds to buy-back Imperial Brands shares and reduce net debt, underpinning our commitment to creating sustainable value for our shareholders. Our continued strong cash generation enables us to use a portion of the proceeds to buy-back our own shares, redeploying capital in an efficient manner."
He added, in a mini trading update: "We said at our half year that Imperial Brands would deliver a stronger second-half performance and this is being reflected in further improvements to our share trends and quality of growth in many priority markets, as we continue to step up investment behind our growth and specialist brands. We are delivering against our strategic priorities and remain focused on maintaining our growth momentum over the final weeks of the financial year."
Up to £160m of the placing proceeds will be used to repurchase a maximum of five million ordinary shares in the capital of Imperial Brands.
Imperial shares have soared 3.6% to 3,302.5p as markets opened this morning.
Yesterday in the City
Another quiet day for news flow on the markets for fmcg firms, with Gregg (GRG) one of the biggest fallers, down 1.1% to 1,190p.
Vimto owner Nichols (NICLS) fell 2.2% to 1,769.5p, with TATE & Lyle (TATE) down 1% to 660p, Britvic (BVIC) 0.5% behind at 756.5p.
McColl's (MCLS) headed the list of risers, climbing 3.1% to 290p, with household goods maker McBride (MCB) making further gains after its acquisition earlier this week, up 2% to 193.8p. Premier Foods (PFD) was also up 1.9% to 40.8p, along with British American Tobacco (BAT), up 0.7% to 4,812p, Tesco (TSCO, up 0.7% to 186p and Booker (BOK), up 0.7% to 202.5p.
The FTSE 100 ended down another 0.3% to 7,354.13 points as fears over tensions caused by the missile tests in North Korea continued to haunt markets.