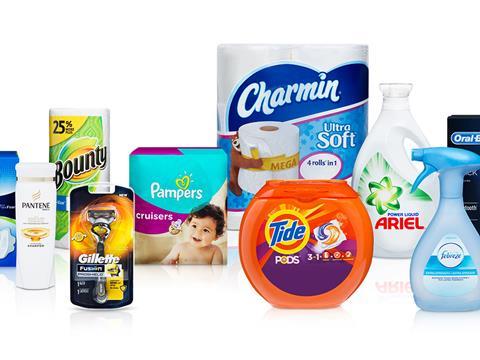 Top story
The proxy battle at Procter & Gamble (PG) took another dramatic turn last night as activist investor Nelson Peltz looked to have won a seat on the board of the Oral-B maker, despite the US consumer goods giant claiming victory just a few weeks ago.
P&G said last month after a preliminary count of shareholders' votes that it had successful defended the attempt by Peltz to agitate for a board seat, although Peltz claimed the result was a "pyrrhic victory" and "too close to call".
However, early voting results by P&G's independent inspector of elections have showed Peltz looks to have stolen a victory by the most slender of margins.
The company confirmed that Peltz is leading Ernesto Zedillo by 42,780 shares, or 0.002% of the vote. It marks a reversal from the 6.2 million shares (0.3%) he fell short of Zedillo during the preliminary results reported by the company's proxy solicitors.
Shares in P&G jumped 2.3% to $90.29 in after-hours trading last night as Wall St reacted positively to news of Peltz's victory.
"The results are still preliminary and are subject to a review and challenge period during which both parties will have the opportunity to review the results for any discrepancies," P&G said in a statement late last night.
"P&G will disclose the final results after receiving the independent inspector of elections' final certified report, which we expect in the weeks ahead."
The result looks set to trigger weeks of legal wrangling between the two parties, with a vote-by-vote ballot re-count a likely outcome.
Trian Partners, where Peltz is CEO, have built up a $3.5bn stake in P&G this year, which represents a stake of about 1.5% of the group.
Peltz launched his attack on the group behind Head & Shoulders, Gillette and Ariel for failing to adapt to changing consumer tastes, resulting in years of weak organic growth. P&G hit back, questioning Peltz's record at consumer companies.
A statement by Trian last night said: "Trian greatly appreciates the support we have received, and we are gratified that the Independent Inspector's tabulation shows that shareholders have elected Nelson Peltz to the P&G board of directors.
"The inspector's report represents an independent, careful tabulation of all proxies and ballots submitted to the inspector by both P&G and Trian. Trian strongly urges P&G to accept the inspector's tabulation and not waste further time and shareholder money contesting the outcome of the annual meeting. Shareholders have voted, and they have indicated that they want Nelson Peltz to join the board."
Morning update
The Competition and Markets Authority has cleared Just Eat's £200m acquisition of Hungryhouse, following an in-depth phase 2 investigation.
A group of independent panel members found that the merger of does not raise competition concerns.
As first indicated in the provisional findings last month, the watchdog found that Hungryhouse provided "limited competition" to Just Eat because it was much smaller in size and offered too few unique restaurants. "This makes it increasingly difficult for Hungryhouse to attract and retain consumers," the CMA confirmed this morning.
It added that the industry is evolving rapidly following the entry of platforms such as Deliveroo, Uber Eats and Amazon, which also manage or facilitate delivery services on behalf of restaurants.
"These companies generally present a greater competitive challenge to Just Eat than Hungryhouse, and this is likely to grow as they expand," the CMA said.
"In reaching its final conclusion, the group also took account of the fact that some customers may order directly from takeaway restaurants, either by telephone, through their websites or by walking in."
Just Eat added this morning that it expected the transaction to complete on 31 January 2018.
Interim chairman Andrew Griffith said: '"The combination with Hungryhouse will enable us to bring benefits to even more independent restaurants, while improving the service and breadth of choice that we offer consumers.
"We are therefore pleased with the CMA's decision and look forward to bringing Hungryhouse into the Just Eat family. I would like to thank all the Just Eat team for their hard work in concluding the process with the CMA over the past year."
Shares in Just Eat are up 0.9% to 810p this morning – after jumping more than 6% last month when the CMA announced its preliminary decision.
UK consumers intend to spend an average £544 (€614) each this Christmas, 1.8% more than 2016, according to Deloitte's 2017 European Christmas Survey. The majority of spending will be dedicated to gifts (£284/€321), followed by food and drink (£141/€159), socialising (£63/€71) and travel (£56/€63).
The survey of 8,154 consumers across 10 European countries found that the UK's consumers expect to spend 38% more than the European average (€445). In addition, the UK is the second highest spending market in Europe behind Spain (€632) and ahead of third place Italy (€528).
The UK intends to spend 70% more on gifts than any other European nation surveyed. However, when it comes to food and drink, UK consumers lag some way behind the Spanish, who intend to spend €195 on this category alone.
The majority of UK consumers expect to receive chocolate this Christmas (53%), followed by books (44%), food & drink (38%), cosmetics/perfume (38%) and money (38%).
Ian Geddes, North West Europe head of retail at Deloitte, said: "Following disappointing October sales figures, rising inflation and the first interest rate rise for more than 10 years, UK retailers will be holding their breath in the run up to Christmas.
"The retail industry should be buoyed by these spending intentions, as they will be hoping that momentum will return to the market at a time when cautious UK consumers continue to feel the squeeze on their spending."
Deloitte's research also found that UK consumers are planning to do the majority of their Christmas shopping in November (37%), with just 12% planning to shop in the week leading up to the 25th December.
Geddes added: "Interestingly, UK consumers are planning to buy their Christmas shopping earlier, and November is now the key month for purchases. By contrast, shoppers across the rest of Europe tend to focus their spending on the month of December. This partly reflects more relaxed regulations on sales and promotions in the UK.
"In the UK, last-minute shopping is only really done by around one in eight people in the week before Christmas. Retailers in the UK need to ensure that they are maximising sales throughout November in order to tap in to this consumer trait."
Yesterday in the City
Shares in Premier Foods (PFD) leapt 6.2% to 38.8p yesterday as the Mr Kipling maker returned to growth in the second quarter. Group revenue for the 26 weeks ended 30 September 2017 was up 1.5% to £353.3m thanks to a far stronger second quarter, which registered growth of 6.2% year-on-year following weak first quarter trading.
Tesco (TSCO) and Booker (BOK) came back down after gains of more than 6% following the CMA approval. The supermarket fell back 2.1% to 184.2p and Booker dropped 1.9% to 208p.
Coca-Cola HBC (CCH) also feel another 1.5% 2,447p following a broker downgrade earlier in the week.
Most other grocery stocks were in the red yesterday, including Fever-Tree (FEVR), down 3.4% to 1,923.8p, Cranswick (CWK), down 1.3% to 2,981p, and Diageo (DGE), down 1% to 2,561p.
Dairy Crest (DCG) was one of few climbers, up 2.5% to 559p.
The FTSE 100 closed down 0.6% to 7,372.61 points, dragged lower by mining stocks and the general malaise.