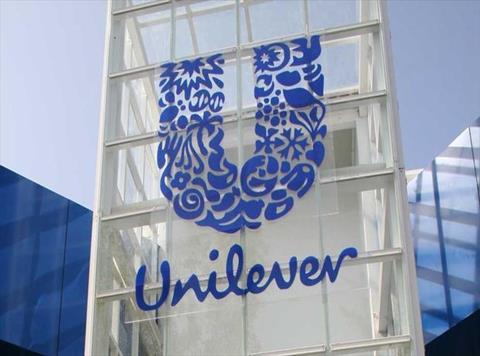 Top story
Unilever's embattled management team is under more pressure this week as it emerged that Nelson Peltz's activist hedge fund Trian Partners has built a position in the consumer goods group.
The news, reported in The Financial Times over the weekend, comes after a torrid week for the Marmite owner in which it effectively abandoned a much-derided £50bn pursuit of GlaxoSmithKline's consumer health division.
Trian's arrival will add to the list of challenges facing Unilever CEO Alan Jope, who is facing investor unrest about the poor performance of the Marmite owner in recent years.
Peltz's New York fund is well-known in the food & drink industry for shaking up the likes of Procter & Gamble and having a pivotal role in the break-up of Cadbury Schweppes in 2007.
The size of Trian's stake in Unilever or when it started building a position is unknown at present.
But shares in Unilever have soared 4.9% to 3,854.5p as markets reacted to the news this morning.
Jefferies analyst Martin Deboo expected the move to increase the temperature of the debate around Unilever's strategy, with Trian expected to push for a sell-off of the food business.
"We have long been of the view that the right path to unlock value at Unilever is via a faster rate of disposals from its slow-growing Foods businesses, or a separation between foods & HPC, via a sale or spin," he said.
"We think that Trian might take a similar view. Particularly as Unilever's recent further de-rating, in the aftermath of the GSK bid, has widened the potential gap between a holistic and sum-of-the-parts valuation."
Bruno Monteyne of broker Bernstein added: "Investors who think that Unilever's management hasn't made the best of their assets, underinvested in growth, been slow to turn its portfolio and been more focused on presentation and EPS boosting rather than innovating for consumers will probably feel relieved that the process of management and board renewal takes a small step forward."
Morning update
Elsewhere, it is a quiet start to the week on the markets.
A story in The Sunday Times yesterday reported that Clayton, Dubilier & Rice had hired headhunters to search for David Potts' replacement at Morrisons.
The report said Potts, who has been CEO at the supermarket chain since 2015, had signalled his intent to stand down in about two years.
The future of the 64-year-old Morrisons boss had been questioned throughout the £7bn takeover battle for the business last summer, with many tipping chief operating officer Trevor Stain as the most likely successor.
The FTSE 100 opened on the back foot thir morning, falling 0.2% to 7478.98pts.
Early risers alongside Unilever included Bakkavor, up 1.7% to 123p, Sainsbury's, up 0.7% 285.6p, and Marks & Spencer, up 0.3% to 219.9p.
Naked Wines, Deliveroo, THG and Ocado Group are among the early losers, down 6.3% to 522, 3.6% to 156.7p, 3.2% to 144.4p and 2.6% to 1,388p respectively.
This week in the City
After the rush of Christmas trading updates over the past two weeks, there is a change of pace this week, with news flow slowing down.
Pets at Homes will provide an update on Wednesday
Drinks giant Diageo posts its first-half results on Thursday, with trading updates from Britvic and Fever-Tree, while in the US, Mondelez, McDonald's and Starbuck's all release quarterly earnings.