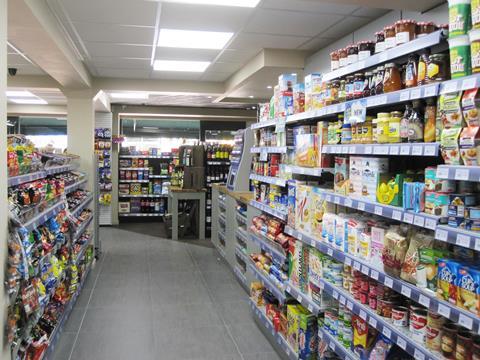 Top story
Supermarket inflation has hit its highest level since 2017 due to the cornavirus-related spike in demand for groceries.
The Grocer Price Index, collated by Edge by Ascential from over 62,000 SKUs across the big four, recorded year-on-year inflation of 2% during the first full month of the UK lockdown in April. That's up from 0.4% in March.
The level of inflation is the highest recorded since the 2.4% seen in December 2017. It's also the first month that inflation has risen above 1% since mid-2018.
All supermarkets displayed a marked rise in inflation during April, led by Tesco, where prices jumped by 2.6% year on year, having been up 0.9% annually in March.
Prices at Sainsbury's were up 2% annually, compared with 0.4% in March, Morrisons prices were up 1.8% from 0.5% and Asda was up 1.6% from deflation of 0.2% in the previous month.
Waitrose, not included in the GPI's overall figures, had the most modest movement in price inflation, rising from 1% in March to 1.2% in April.
Read more at https://www.thegrocer.co.uk/finance later today.
Morning update
Premier Foods (PFD) has appointed two new non-executive directors with immediate effect.
The company appointed former Barclays Capital and JP Morgan MD Tim Elliott, who has nearly 40 years' experience in investment banking and corporate finance, particularly in the consumer and retail sectors.
More recently, Elliott was partner and consultant at KPMG.
Helen Jones brings 35 years of commercial and general management experience to the board. During her career, she was group executive director of Caffe Nero and before that MD of Zizzi restaurants.
She also spent 9 years at Unilever and was the "successful architect" of launching the Ben & Jerry's brand in the UK and Europe.
Premier Foods chairman Colin Day said: "When I joined the company, I said we would conduct a search to appoint two additional independent non-executive directors to further strengthen the board.
"I'm very pleased that Tim and Helen have agreed to join us at what is an important stage in the group's continued transformation. Both candidates bring a wealth of highly relevant experience in their respective fields and have displayed a strong passion for Premier Foods' ongoing success. I look forward to their contributions as we continue on our path to future value creation."
The FTSE 100 opened up 1.4% at 5,823.75pts.
Early risers saw Ocado (OCDO) open up 2.5% at 2,004p, Britvic (BVIC) up 2.2% at 679.50p and Marks and Spencer (MKS) up 2.6% at 90.96p.
Fallers included Morrisons (MRW) down 0.2% at 190.40p, Stock Spirits Group (STKK) down 2.7% at 214.50p and Applegreen (APGN) down 5% at 285p.
Yesterday in the City
The FTSE 100 closed down 2.8% at 5,741.54pts.
Fallers saw Ocado (OCDO) close 6.9% lower at 1,956p, Associated British Foods (ABF) down 4.3% at 1,664.50p, Tesco (TSCO) down 3.8% at 238.80p, Sainsbury's (SBRY) down 2.9% at 186.45p and Morrisons (MRW) down 2.8% at 190.75p.
Marks and Spencer (MKS) was one of the few notable risers, closing up 2.8% at 88.68p. SSP Group (SSPG) closed up 2% at 224.40p and Bakkavor (BAKK) up 2.3% at 68p.