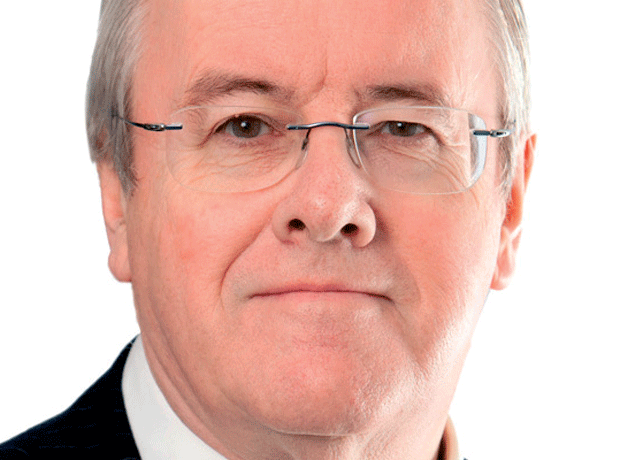 Top story
One of the final pieces of the Tesco puzzle has slotted into place as the retailer ended months of speculation to appoint John Allan as the new chairman. Allan, deputy chairman of Dixons Carphone and chairman of housebuilder Barratt Developments, will take up the £650,000 a year role on 1 March.
It will restore a sense of stability to the Tesco boardroom after a tempestuous year which saw profit warnings galore and the grocer embroiled in a £263m accounting scandal leading to a mass exodus of former CEO Philip Clarke, FD Laurie McIlwee and head of UK operations Chris Bush.
The role was thought to have been left wide open for Allan after Sir Ian Cheshire, the former chief executive of Kingfisher, pulled out of the race, only for Archie Norman to come out of the woodwork as a new surprise favourite this week. Indeed, some of Tesco's biggest shareholders were reported to be pushing for the ITV chairman and architect of Asda's 1990s turnaround to take up the post.
Analysts said there was some disappointment that Tesco had not appointed a chairman with more up-to-date food retail experience – Allan's dates back 30 years to his time at defunct chain Fine Fare.
"A proper win-win would have been someone like Archie Norman who has been in a turnaround and known the industry for years," ShoreCap analyst Clive Black said. "Investors would have taken comfort from that. But whoever is chairman at Tesco needs to support Dave Lewis and the board has decided the best person is Allan."
Shares in Tesco (TSCO) have jumped almost 1% so far this morning to 246.4p on the back of the news.
Allan is quitting his role at Dixons Carphone and as a non-executive director of Royal Mail to join Tesco. "I'm very pleased to be taking on this role at such a critical moment for the business," he said.
Incumbent Sir Richard Broadbent announced his intention to resign in October following the emergence of a black hole in Tesco's profits. He added: "I am delighted that John has agreed to join us and take on the role of chairman of the board. I am sure that his wide expertise, his experience and his personal qualities will contribute greatly to the future of the group."
Senior independent director Patrick Cescau said: "Following a deep and thorough process run by a committee of independent non-executive directors, the board unanimously agreed that John Allan was the right candidate to chair Tesco at this important time. On behalf of the board I would like to thank Richard for his work as chairman. He has served the business with unflinching commitment through a period of unprecedented change, and put in place a new senior leadership team for the next stage of Tesco's development."
Morning update
Coca-Cola HBC (CCH) was hit by a sharp depreciation of currencies in the fourth quarter of 2014 in some of its biggest markets, including Russia and Ukraine. However, volumes grew 0.8% to 485 million unit cases in the final three months of the year as the second largest bottler of Coke delivered better-than-expected growth in all segments, which it put down to "successful commercial activation". Net sales revenue declined by 4.1% in the quarter and 5.3% in the full year, ending the 2014 at €6.51bn. The significant foreign currency translation impact and the volume shortfall (down 2.8% to 2,002m cases) were only partly offset by the revenue growth initiatives, including pricing, taken during the year. Operating profit fell from €373.7m in 2013 to €361.1m.
Its shares are down again so far this morning by another 1.4% to 1,162p.
CEO Dimitris Lois said: "Our business, with its strategy focused on execution in the markets, has delivered in a difficult year. We have won share, protected our margin and generated solid free cash flow.
"In 2015, we will continue to pursue our strategy with a wide range of planned actions, from improving volumes through marketing initiatives and focusing on affordability to our proven self-help efficiency measures. These efforts, along with materially reduced input costs, will help to mitigate the negative impacts of currency volatility, and related uncertainty in some key markets. We anticipate a challenging year and are optimistic that our business will prove its strengths in adversity."
Carlsberg, another company hurting because of its exposure to Russian markets, has announced Cees 't Hart, currently the chief executive of Dutch dairy company Royal FrieslandCampina, as its new boss. He will take over from current president and CEO Jørgen Buhl Rasmussen, who is retiring from the group, in June.
"It will be my pleasure to lead it and propose together with the leadership team the future strategy for sustainable and profitable growth," Hart said.
It came as Carlsberg posted declining organic net revenue of 2% to 64.5bn kroner (£6.43bn) and falling beer volumes of 3% as the group struggled with the adverse condition in its Eastern european markets.
Elsewhere on the markets, two of yesterday's faller, Poundland (PLND) and Ocado (OCDO), opened up 1.3% to 390p and 1.6% to 383.8p respectively. Early fallers included WH Smith (SMWH) (down 2.9% to 1,267p), Conviviality Retail (CVR) (down 1.7% to 148p) and Thorntons (THT) (down 1.6% to 78.2p).
Yesterday in the City
London's top shares climbed to a five-month high yesterday – with Diageo (DGE) and Imperial Tobacco (IMT) leading the way – as inflation tumbled to record lows. The rebound of the FTSE 100 – which closed 37.5 points higher (or 0.6% up) at 6,894.6 – came despite the worries over failed Greek debt talks.
Prospects of continuing low UK interest rates thanks to ONS data showing inflation falling to 0.3% last month also helped confidence. The drop was predominantly driven by the falling cost of petrol and the supermarket price war pushing down food prices.
Morrisons (MRW) registered the biggest rise of the listed grocers (up 1.4% to 186.6p) yesterday, with Sainsbury's (SBRY) up 1% to 269.9p and Tesco (TSCO) just behind at 0.8% up to 244.4p.
Drinks giant Diageo was the FTSE 100's biggest climber as its shares gained 2.5% to close at 1,885.5p and Imperial Tobacco followed closely with a 2.2% rise to 3,063p.
Consumer products groups Unilever (ULVR) and Reckitt Benckiser (RB) were also up 1.9% to 2,801p and 1.3% to 5,685p respectively. SABMiller (SAB) also climbed again - by 1.1% to 3,562p - following the widespread reporting of rumoured interest from private equity group 3G Capital.
Fallers included Booker (BOK), Ocado (OCDO), SSP (SSPG), down 2% to 153p, 2% to 377.8p and 1.3% to 279.3p respectively.
Coke bottler Coca Cola HBC (CCH) also slipped ahead of its full year results today to close 1.1% to 1,179p. The group has suffered from the political fallout in Greece and the instability in Ukraine.