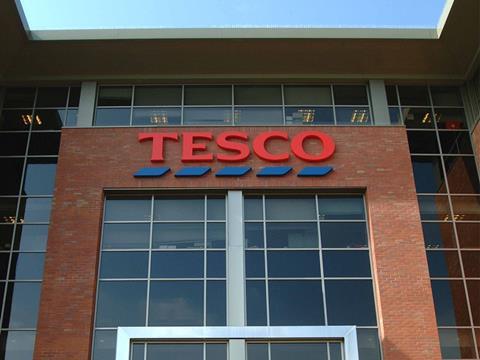 Top story
Tesco has knocked back a £4bn for its South Korean business, according to weekend reports.
The Sunday Times wrote that American private equity giant Carlyle made an unsolicited approach for its Homeplus business in "recent months" but that Tesco quickly "kicked it into touch". Carlyle approached Tesco when Sir Richard Broadbent was chairman and again when John Allan replaced Broadbent in March.
Tesco has plenty of suitors for its Asian assets, but the supermarket is thought to be reluctant to sell off these strategically important assets and is looking to strengthen its balance sheets in other ways before considering a sell-off.
Its South Korean arm is its biggest outside Britain and has 400 owned stores and another 200 franchises. In total, Tesco's Asian assets are worth a combined £10bn.
Tesco has indicated that it was pushing ahead with the sale of its Dunnhumby data business, with a number of private equity firms lining up for an auction for the data business.
Morning update
It's a quiet morning back on the markets this morning after the May Bank Holiday – but there is plenty of interest later in the week with Sainsbury's preliminary results on Wednesday and Morrisons' Q1s on Thursday.
There's little to get the pulse racing in the papers this morning either, though there was more notable news in the media over the long weekend (see Media Bites).
The FTSE 100 has opened strongly this morning, breaking the 7,000pts barrier again after falls on Wednesday and Thursday last week. There's a strong start to the week's trading for almost all the major grocery/FMCG stocks, with Coca Cola HBC (CCH) already up 2% to 1,404 today and Diageo (DGE) up 1.2% to 1,836.5p.
Sainsbury's (SBRY) is bucking the trend on concerns over tomorrow's full year results taking the supermarket down 0.4% to 270.5p so far today.
Yesterday Findus Group announced that Matthieu Lambeaux, CEO of Findus Southern Europe, has left the firm "to progress with some entrepreneurial ventures outside of the Findus group". It said a successor as CEO of Findus Southern Europe will be announced in due course.
Last week in the City
The FTSE 100 ended the week on Friday slightly higher to almost touch 7,000pts again (0.4% higher to 6,985pts) despite weaker than expected manufacturing figures from Markit's Purchasing Managers' Index.
It was a muted day for the grocery sector's biggest stocks, with the biggest movers Tesco (TSCO) and Marks & Spencer (MKS), falling 1% to 218.8p and 0.9% to 548.5p respectively. The tobacco firms were on the up, with British American Tobacco (BATS) up 1.3% to 3,639.6p and Imperial Tobacco (IMT) up 1.2% to 3,230.5p.
City diary
The small matter of Thursday General Election will dominate the week – and the fallout of what looks likely to be a less than decisive result set to dominate the news for some days to come.
In which case, it may not be the worst week for Sainsbury's to issue its annual results (on Wednesday), which are likely to show the supermarket's first loss in a decade amid significant property writedowns.
Morrisons (MRW) issues its Q1s on Thursday, but the trading update is unlikely to provide much in the way of good news – with the expected like-for-like sales falls even on weak comparatives showing the scale of the task facing Tim Cook.
Other market news this week includes trading updates from AB InBev (ABI) and GSK tomorrow along with Imperial Tobacco's half year results. Reckitt Benckiser's (RB) AGM is on Thursday, which last year saw something of a shareholder revolt on pay.
Elsewhere, Kantar Worldpanel releases its monthly market share figures on Wednesday, with rival Nielsen's numbers coming on Friday.